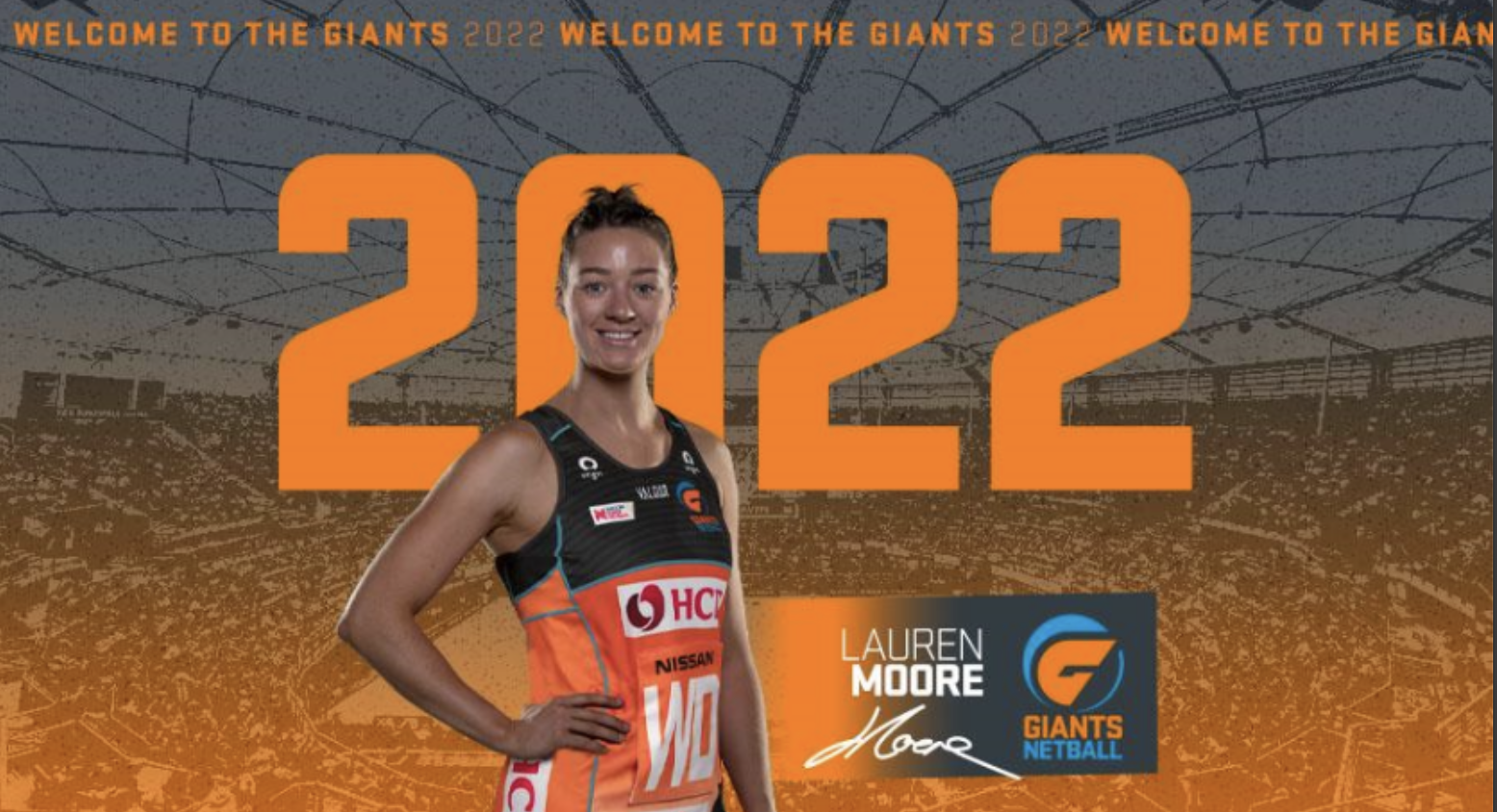 Netballer Lauren Moore will switch from the New South Wales Swifts to the Giants in 2022.
The Bateau Bay junior spent six years with The Swifts, winning two premierships, including this year's triumph against her new club.
She says there'll be more opportunities and court time under Julie Fitzgerald, following the retirement of Sam Poolman and the departure of Kristiana Manu'a.
The 23 year-old was also named in the Australian Development Squad for the second year in a row.