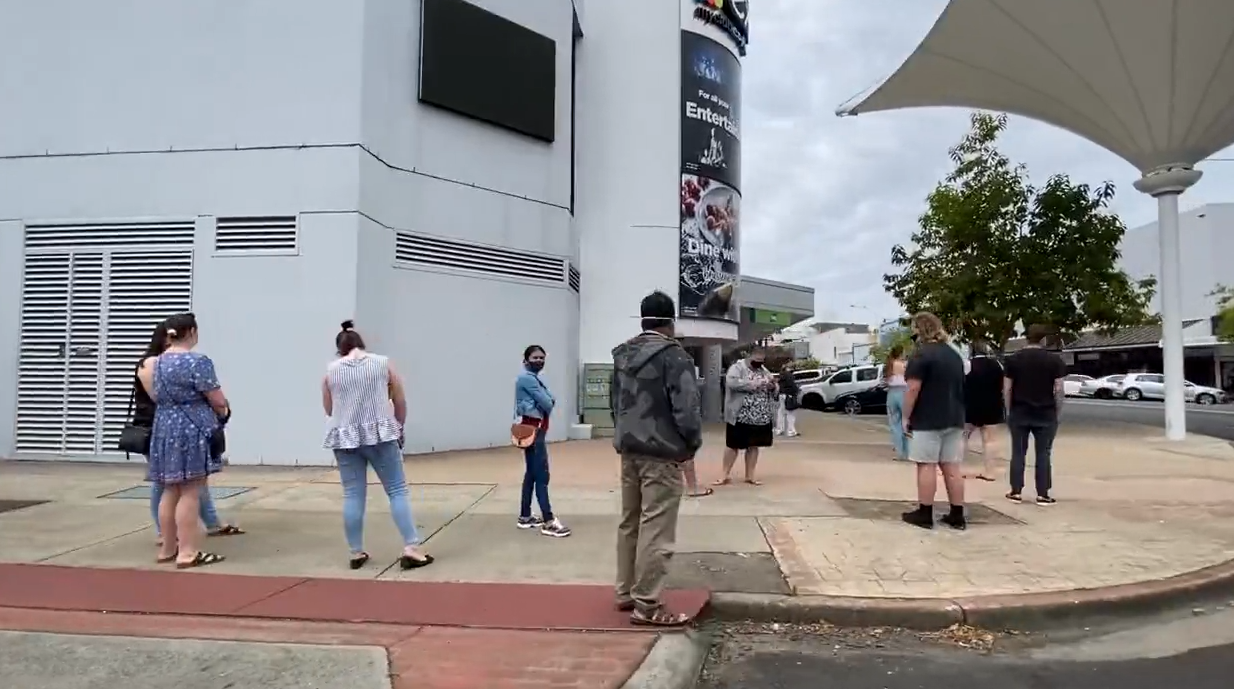 There's been a strong turnout to a walk-in vaccination clinic at Coffs Harbour.
More than 100 people were seen lining up for two blocks, carefully keeping their distance while waiting to get the Pfizer jab.
Those needing to be vaccinated shouldn't be put off by the queue – the clinic reopens at 9am tomorrow.
The local health district is urging First Nations people, front line workers and pregnant women to make sure they get in line.