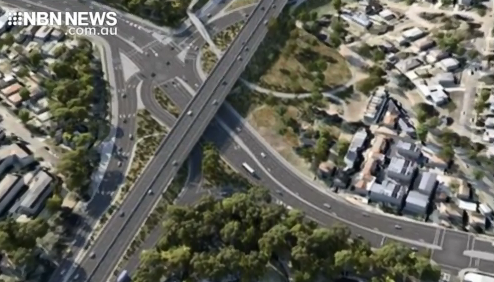 Three contractors have been shortlisted for the Rankin Park to Jesmond, Newcastle Inner City Bypass project.
John Holland, Fulton Hogan Construction and NEWLink will enter the tender process which will be assessed over the next 12 weeks.
The tender is expected to be awarded early next year, with major works to begin in the second half of the year.
Deputy Prime Minister and Minister for Infrastructure, Transport and Regional Development Barnaby Joyce said 11 sets of traffic lights between Rankin Park and Jesmond will be bypassed once complete.
"Commuters will enjoy up to an 80 per cent reduction in travel times during the morning and afternoon peaks," he said.
The $450-million project is expected to open to traffic in 2025.
New South Wales Minister for Transport and Roads Andrew Constance said up to 900 jobs will be created.
"Utility relocation is continuing at the southern end of the bypass route, with the early works expected to be completed by July 2022," Mr Constance said.
The bypass will also provide a second access road to the John Hunter Hospital.