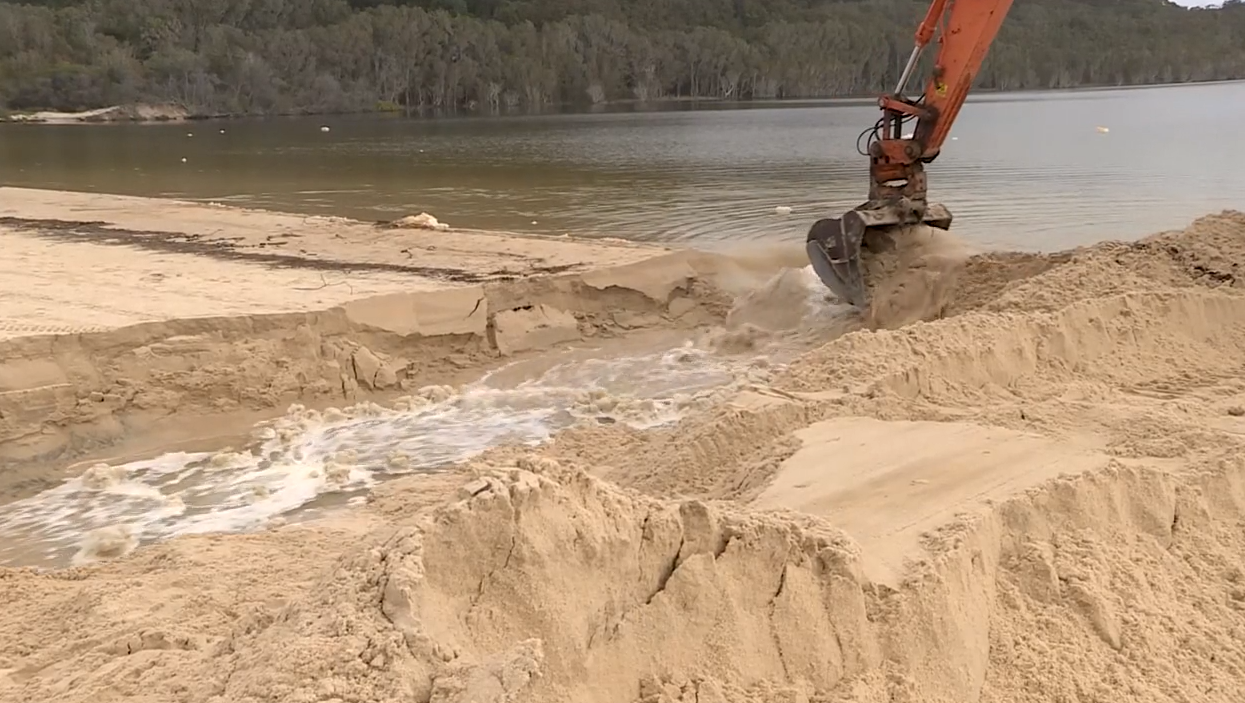 MidCoast Council is preparing to open Smiths Lake to the ocean after 100 millimetres of rain last week.
The lake opens naturally with higher water levels, and closes through sand movement caused by waves and tides.
But with more wet weather on the way, council says it's ready to open it manually to avoid houses and roads being flooded.
That last happened in July 2020.