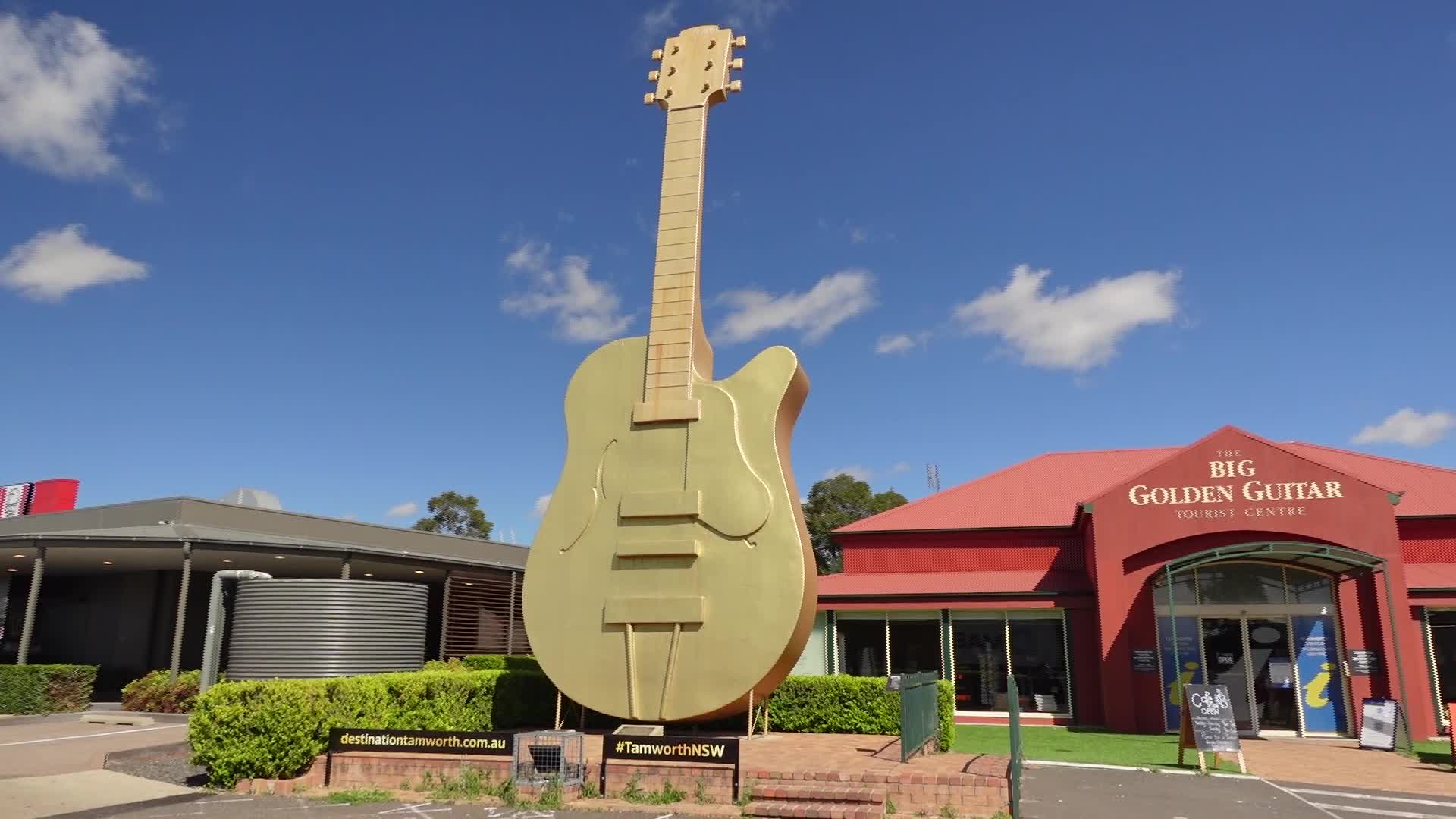 Tamworth's famous Golden Guitar will close next month for a full make-over.
The upgrade is in anticipation of the 50th anniversary of the Tamworth Country Music Festival.
The landmark will undergo cleaning, minor repairs, and then be re-sprayed in a bright gold paint.
It will be closed from October 5 to 9.