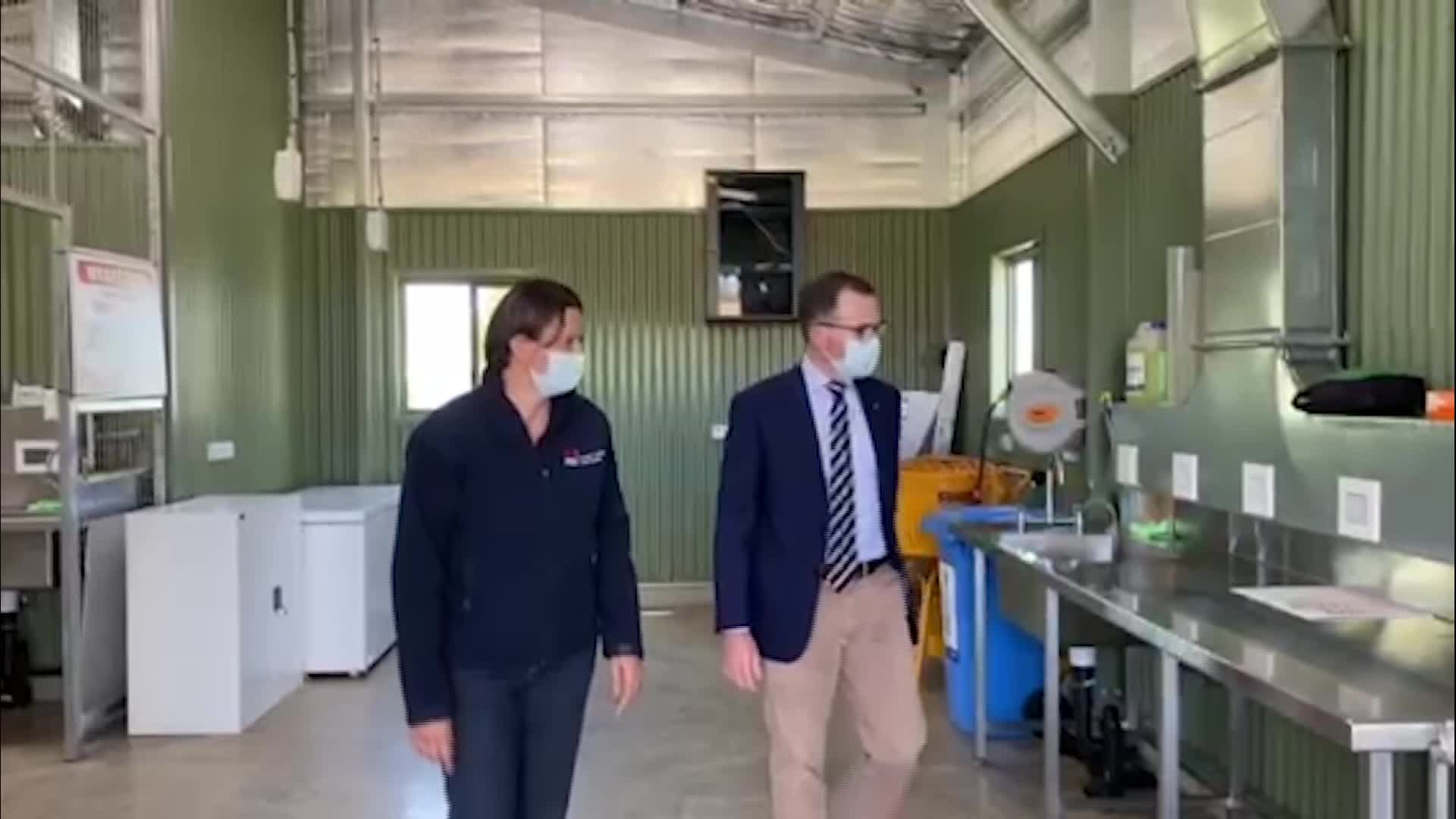 A new baiting shed has opened at Inverell.
The facility is located at the town's Research Station and includes a bait preparation area, cool room and veterinary lab.
The opening comes as the Northern Tablelands continues an ongoing battle against feral pigs, dogs and foxes.
It's in a bid to assist local control programs and coordinate trapping efforts.
The $680,000 shed was funded by the New South Wales Government.
(VISION ONLY)