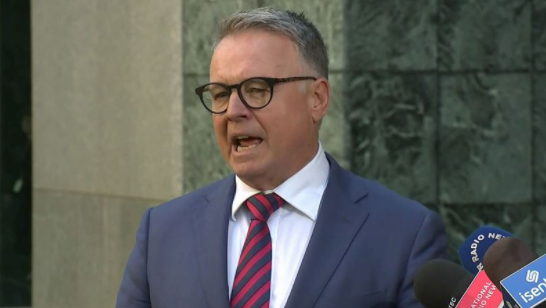 After a quarter of a century representing the Hunter, Federal Labor MP Joel Fitzgibbon will walk away from politics.
Mr Fitzgibbon announced today he won't run as a candidate in the looming federal election, but believes Labor can win with Opposition leader Anthony Albanese at the helm.
"Indeed, Labor will win, if it sells itself as a party of strong economic management and one with strong national security credentials," Mr Fitzgibbon said.
"A party which encourages economic aspiration.
"A party committed to improving job security and lifting real wages. A party prepared to back our major export industries.
"A party committed to equality of opportunity for all, particularly our children.
"Climate change is an important issue for the majority of Australians too.
"The threat posed by radically changing weather patterns is a real one and the global community must act collectively and Australia proportionately.
"But like national security, climate change should not be the subject of constant and shrill political debate.
"Australia's major political parties have a responsibility to build a community consensus on climate change policy.
"Neither Party denies it's a problem. Both say we should act. Yet neither has demonstrated a willingness to take the issue outside the political contest.
"That's because both the Right and the Left continue to see political opportunity in perpetuating the climate wars. This political game must end."
In the seat since 1996, Mr Fitzgibbon says it's been a a great honour and privilege to represent the people of Hunter in the House of Representatives.
"Over that period the Hunter region's economy has modernised and grown both stronger and more diverse," Mr Fitzgibbon said.
"It is a credit to the region's political, business, and community leadership.
"I mention, too, those who lead our education and research institutions.
"I'm proud to have been part of that successful transformation."
His last parting words to the Labor party were "Senators and Members should resist allowing the perfect to stand in the way of the possible."
NBN News reporter Jacinta Lee will have more on this story tonight at 6pm.