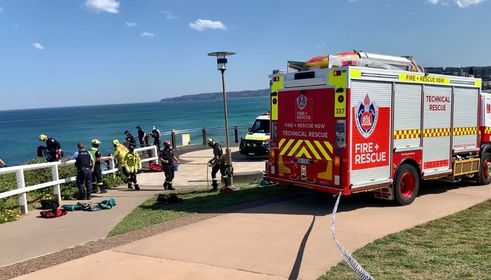 A man is lucky to be alive after becoming stuck on a cliff face at a popular beach in Newcastle.
Fire and Rescue NSW rushed to Bar Beach, around 1:30pm on Sunday, and found a man stuck 20 metres down a cliff face near the beach carpark.
Paramedics abseiled down to stabilise him, before rescue crews used a rope system to winch him to safety.
Thankfully, the man, believed to be aged in his 20s, had no serious injuries.
Lambton Fire and Rescue Station Officer Glen Boyko said it was a close call.
"If we didn't get to him and stabilise him quickly, he could easily have fallen another 20 metres," said Mr Boyko.