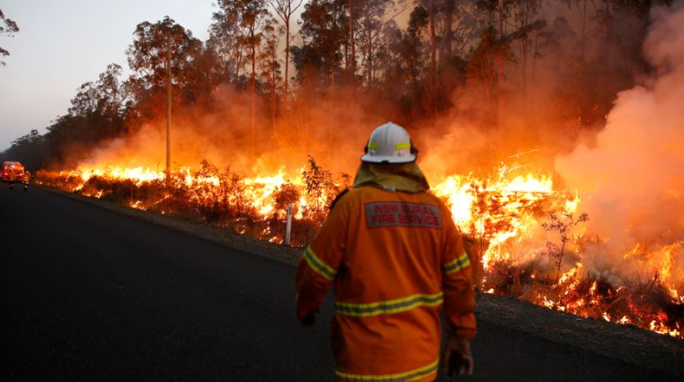 Northern New South Wales and south-east Queensland residents are being warned of increased bushfire danger this spring.
The Australasian Fire and Emergency Service Authorities Council has released its seasonal outlook, saying grass and crop growth in these areas has meant that the fire threat is 'above normal.'
Northern parts of Western Australia also have above normal fire potential, because of grass growth and dry soil over the winter months.
The AFAC study warns people in these areas to be vigilant and review their bushfire survival plan.
It comes despite higher than average rainfall across much of New South Wales and Queensland in January.