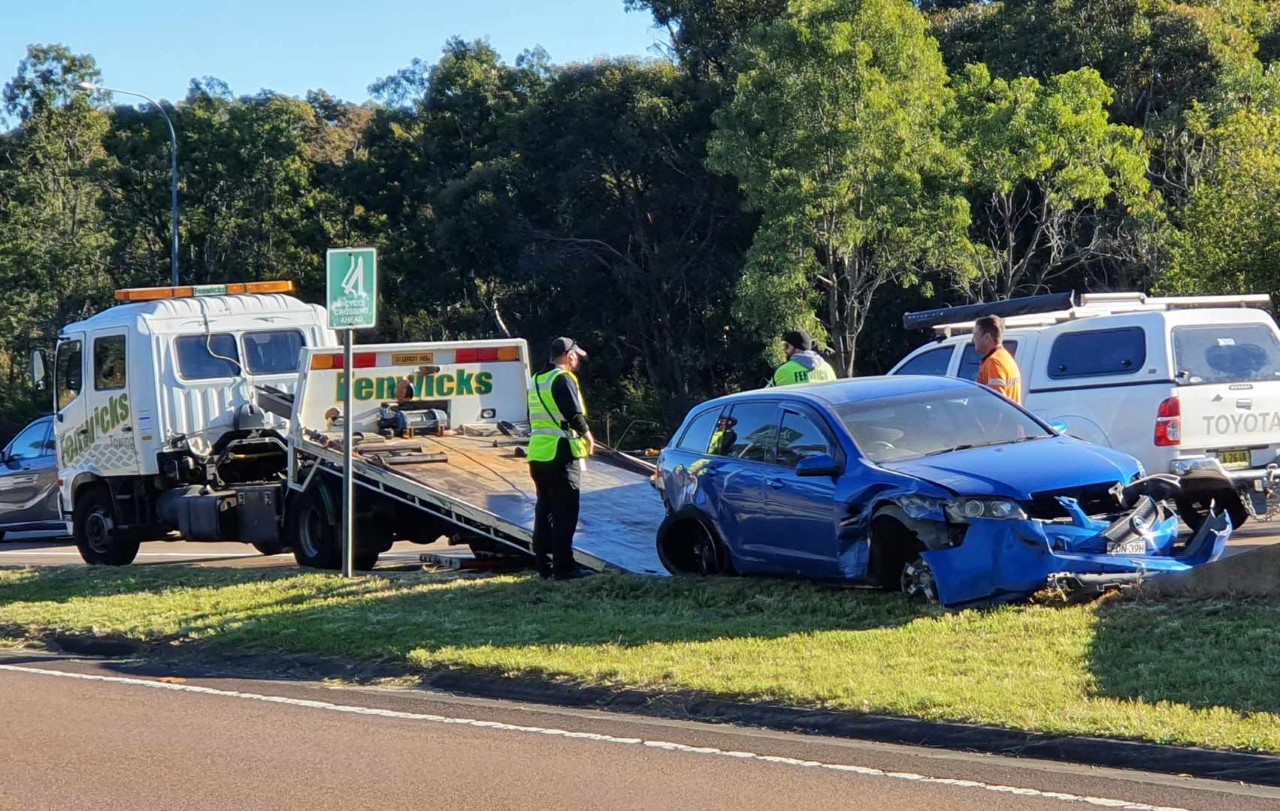 Three men have been arrested after a police pursuit in Newcastle this afternoon.
At around 2pm, police tried to stop a blue Holden Commodore at New Lambton Heights.
The vehicle failed to stop, and a police pursuit continued throughout Lambton, allegedly reaching speeds of 100 kilometres an hour in a 60 zone.
The car later crashed into a four-wheeled-drive on Hillsborough Road at Charlestown.
The driver of the 4WD was not injured.
Three people inside the Commodore ran into nearby bushland, but police, including the Dog Unit found the group.
They were arrested and taken to Toronto police station.