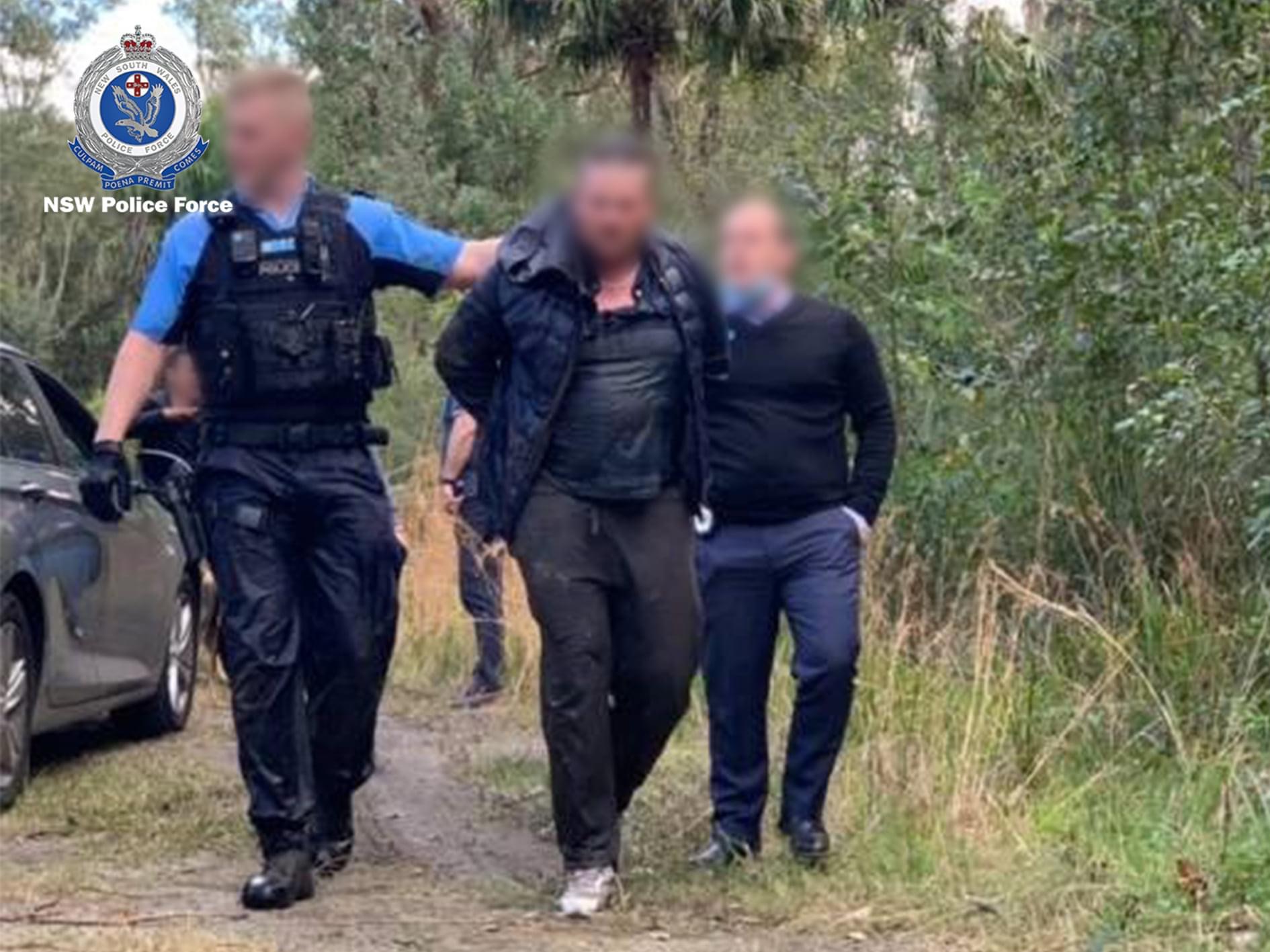 A man has been arrested after police pursuits in Lake Macquarie, including one which left a senior constable injured.
Just before 3pm yesterday, officers attended a carpark on the Pacific Highway at Bennetts Green and saw a grey Volkswagen Amarok utility with stolen NSW registration plates.
Officers approached the ute, and the man tried to drive away.
A senior male constable smashed the driver's window to remove the keys from the ignition.
The driver resisted, causing the officer's arms to be pushed into shattered glass.
The man then drove away in the ute onto South Street, Windale.
A pursuit was initiated and continued in the surrounding streets, but was terminated a short time later.
Several patrols were conducted in the area, but the vehicle couldn't be found.
After inquiries, police identified that the ute had been stolen from Valentine between 6pm on Sunday, and 8.50am on Monday.
The senior constable was taken to John Hunter Hospital with minor injuries to his arms.
He's since been released.
As part of ongoing inquiries, the Northern HVP Team tried to stop a grey Amarok ute on the Pacific Highway about 9am today.
A pursuit was initiated, and the Amarok allegedly reached speeds of 160km/hr in a sign-posted 100km/hr zone.
The ute layer crashed into bushland off Lakeview Parade, Pelican.
The driver and ran away, and while police, including the Dog Unit, conducted an extensive search of the area.
A 35-year-old man was arrested in Little Pelican a short time later.
The Caves Beach man was taken to Belmont Police Station and charged with 24 offences including two counts of assaulting a police officer, driving while disqualified and theft.
He was refused bail to appear at Newcastle Local Court today (July 29).