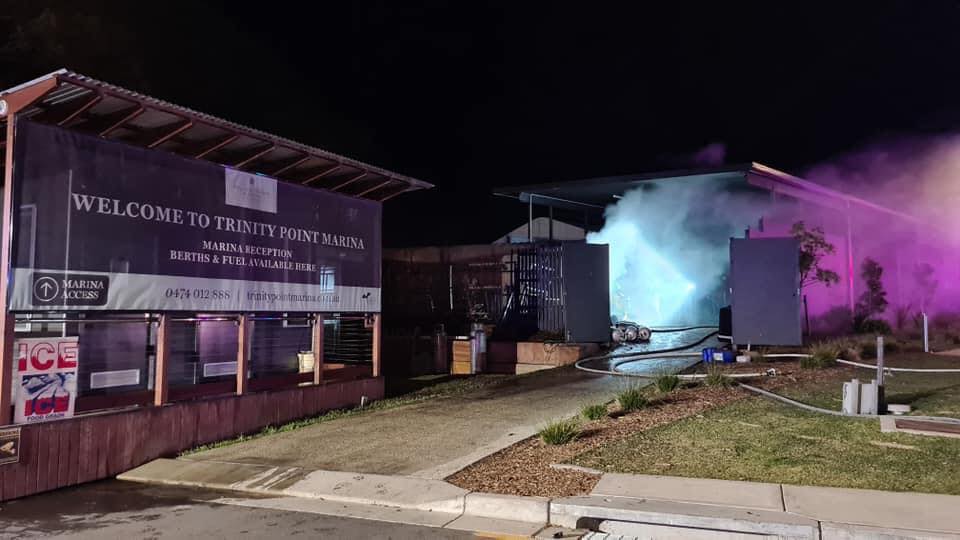 Fire has torn through a sales office and a shipping container at the Trinity Point marina overnight.
Emergency services were called to the scene at around 1am, to find several gas cylinders had exploded, sparking the blaze.
Crews including Fire and Rescue Morisset and the RFS Peninsula brigade battled to gain control and stop it from spreading.
No one was injured and the restaurant is still operating.
Photos: RFS Peninsula