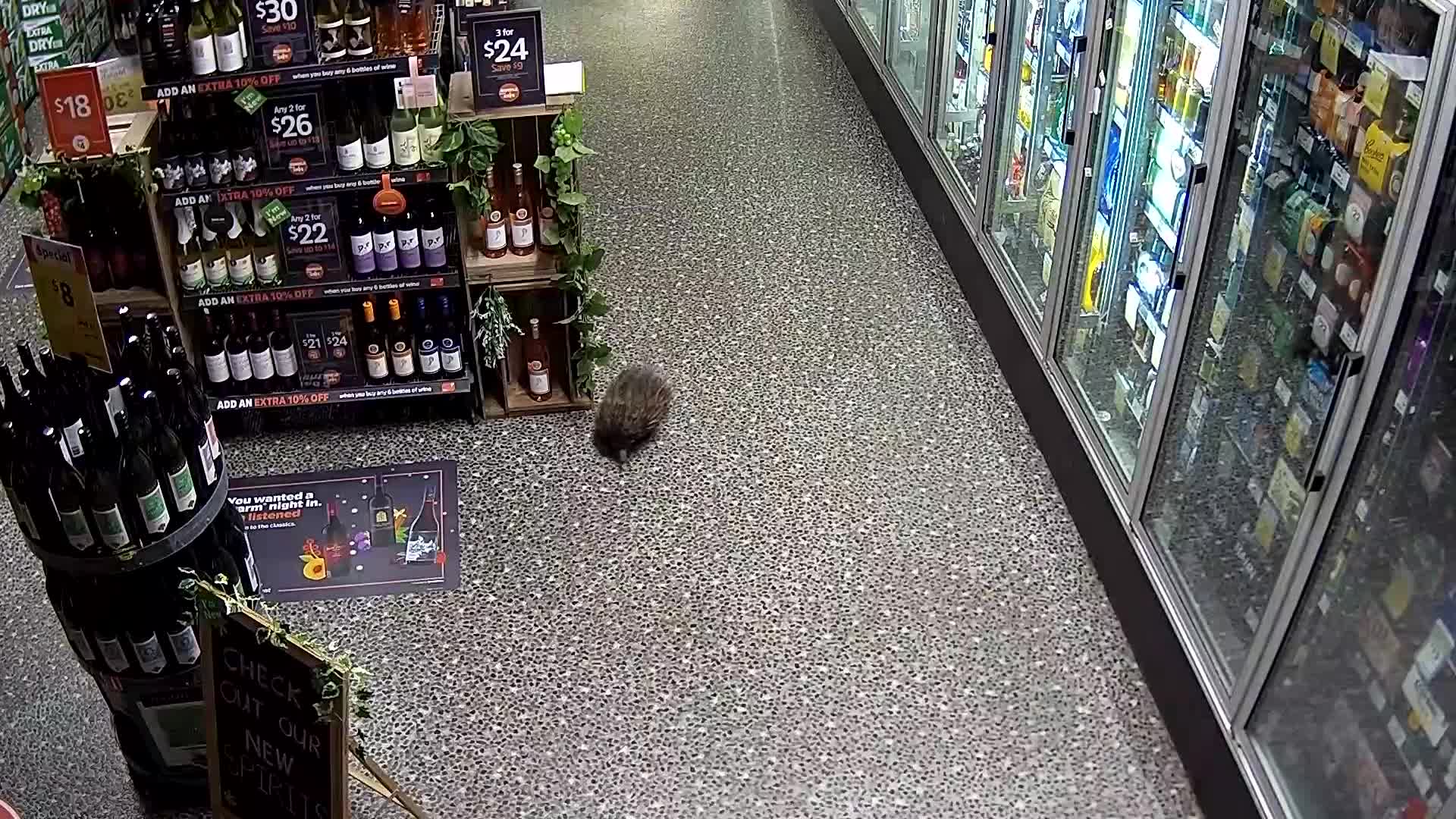 The employee of this far north coast bottle shop thought there'd been a break-in -but a quick search revealed the prickly character responsible.
An echidna had snuck into the Kyogle BWS overnight, checking out the fridges before leaving a terrible mess… broken bottles all over the floor.
The worker found the spikey intruder asleep under some shelving, after what was clearly a busy evening.
The echidna wasn't hurt during the escapade, and was released back into the wild.
(NO AUDIO)