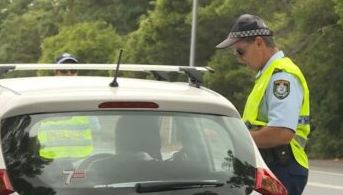 Three Sydney removalists, who allegedly knew they were COVID-19 positive, have been charged with breaching the Public Health Order, after travelling to regional New South Wales.
Just after 2.30pm on Friday, police spoke with the men at Molong, after receiving information they travelled there from West Hoxton.
Police established the men stopped in regional areas including South Bowenfels and Orange along the way.
Police escorted all the men and their vehicles back to Greater Sydney, where they were told to isolate for 14-days.
Minister for Police and Emergency Services David Elliott says he's concerned by this significant breach.
"This thoughtless act has now placed our regional communities in NSW at the greatest risk so far with this pandemic," Mr Elliott said.
"We know that the delta variant is highly transmissible, and it is unfathomable to think that, with all the public information and health warnings, people could so blatantly ignore the health orders."
State Emergency Operations Controller, Deputy Commissioner Gary Worboys, said police will be ramping up their response across the state.
"Currently, we are seeing millions of people right across this state doing the right thing being let down by a small minority who continue to be irresponsible and put themselves and their communities at risk," Deputy Commissioner Worboys said.
Police have issued 162 Penalty Infringement Notices and charged 18 people for Public Health Order breaches in the past 24 hours – including five people in regional New South Wales.
Just before 11am on Friday, police stopped a Mitsubishi Lancer on the New England Highway, south of Guyra, and spoke to the driver, a 20-year-old man, and his male passenger.
Inquiries revealed they men were from the Central Coast. They were each issued $1,000 PINs.
At 6.20pm on the same day, police saw a grey Audi sedan travelling at speed on the Pacific Highway at Doyalsonon the Central Coast.
Police stopped the car and spoke to two men, aged 27.
Both were issued a $1,000 PIN for not complying with current health orders as they don't live in the same household, and didn't have a reasonable excuse to leave their homes.
At 12.40am on Saturday, police spoke to a man who was asleep in the rear of a white Volkswagen Tiguan on Booner Street, Hawks Nest.
The 60-year-old said he travelled from his Turramurra home to the area for some 'peace and quiet'.
He was issued a $1,000 PIN before being told to return home.