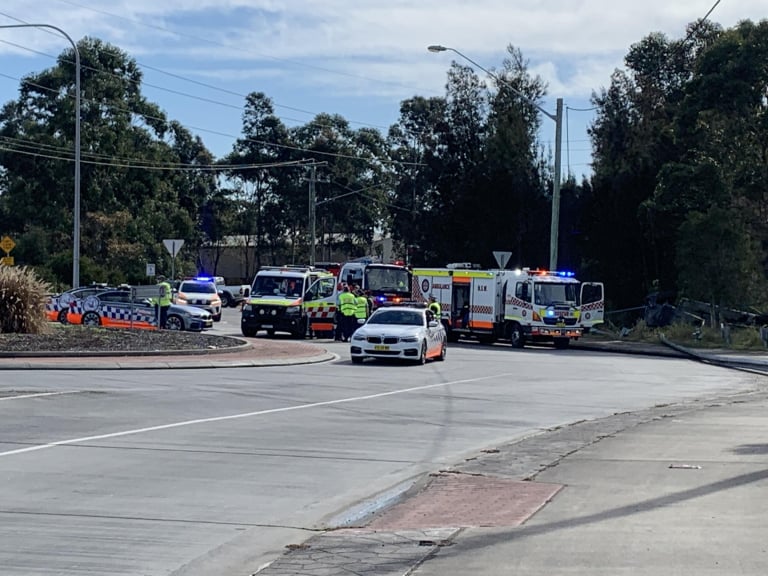 A man in his 50s has died in a single car crash at Thornton this morning.
At around 11.45am, emergency services were called to Glenwood Drive, following reports the driver of a Toyota HiAce crossed onto the wrong side of the road, hit a guard rail and his vehicle rolled.
Glenwood Drive and Weakleys Drive remain closed and drivers are urged to avoid the area.
Police are investigating the circumstances leading up to the crash.