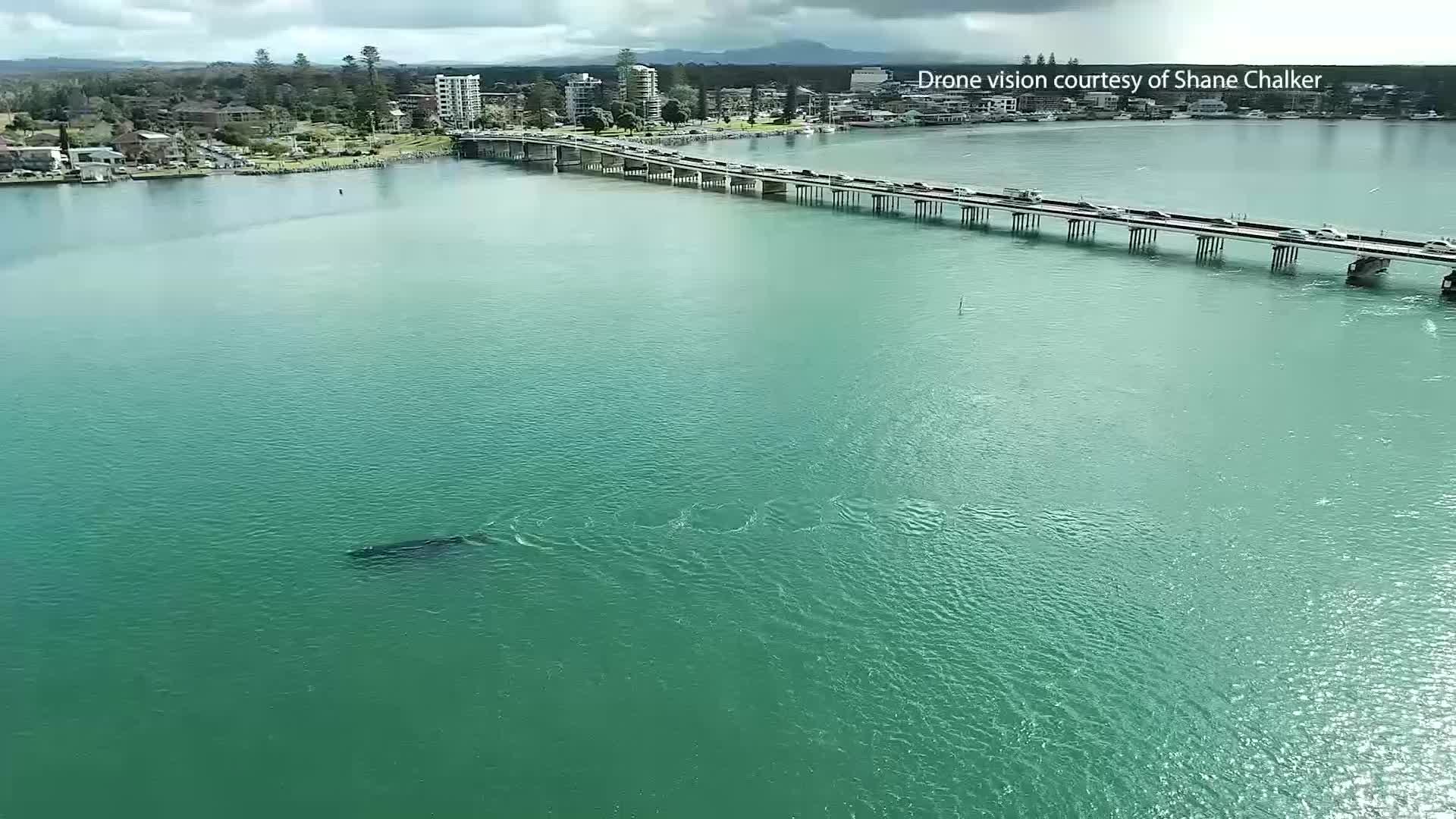 A southern right whale which has called Wallis Lake home for the past three days has headed back out to sea.
The whale passed under the Forster/Tuncurry bridge about 3.30 this afternoon and was last seen heading east.
Forster's newest celebrity attracted quiet the audience along the banks of the lake this week, with many catching a glimpse of the rare mammal.
(VISION ONLY)