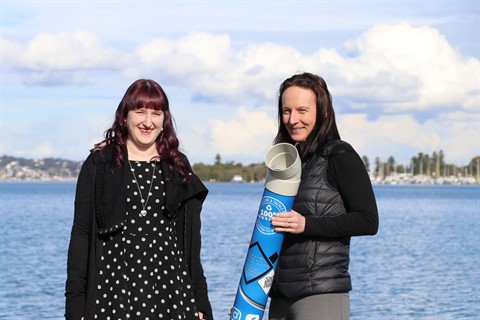 Lake Macquarie Council has started a new initiative to recycle fishing line waste and turn it into street furniture.
Fishing tackle bins will be installed across Lake Macquarie's popular fishing spots to prevent waste from entering the lake and ocean.
The aim is to reuse and recycle 100 per cent of the waste for various products
Applicant Renee Tuxford says the project will have significant benefits for the local environment.
"I will work with volunteers to collect the waste and send it to Newcastle Street Furniture to wash and compound the fishing line into a desired product. It then can be used in furniture, jewellery or even concrete material for footpaths."
The fishing waste initiative is one of three projects in Council's Innovator Support Program, giving more than $14,000 to successful applicants.