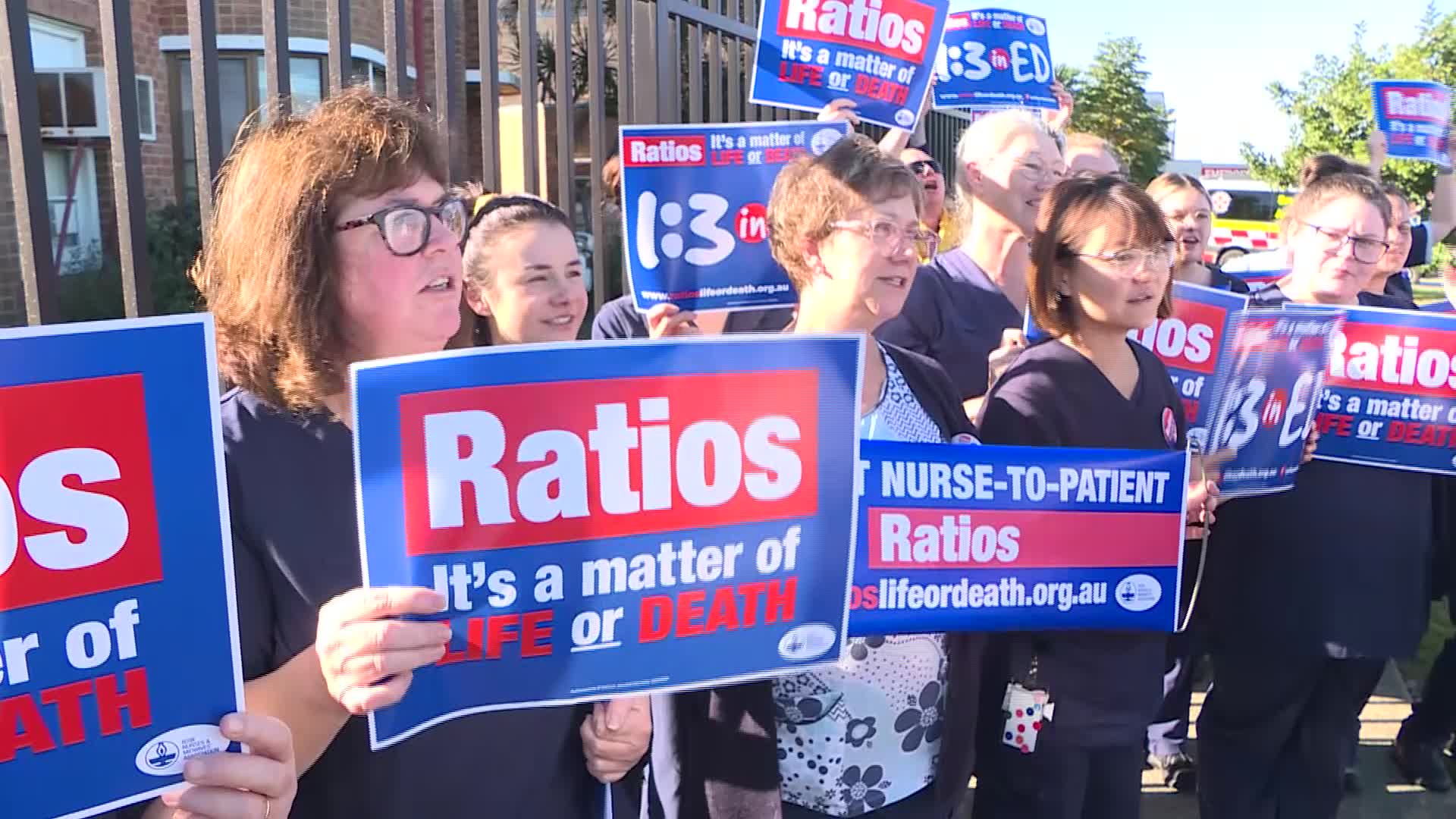 Nurses and midwives staged a rally outside Manning Base Hospital today calling for nurse-to-patient ratios to be mandated.
The action came as the New South Wales parliamentary inquiry also held a hearing in Taree.
"It's unfair that rural and remote hospitals have different ratios to the city we want the New South Wales government to implement 1 to 4 ratios across all hospitals no matter where you work your loved ones should have safe health care everywhere," NSW Nurses and Midwives' Association's Scott Grant said.
(VISION ONLY)