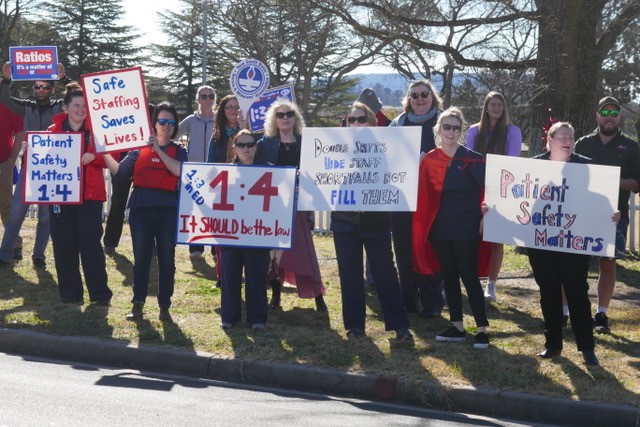 Dozens of nurses and midwives rallied outside Armidale Hospital today, fighting for safer working conditions.
The state's Nurses and Midwives Association says mandated nurse-to-patient ratios are needed to meet growing demand.
Between January and March, attendance at Armidale's emergency department jumped by 7.3%, compared to this time last year.
Nurses say they're over worked under the current conditions.
(AUDIO ONLY)