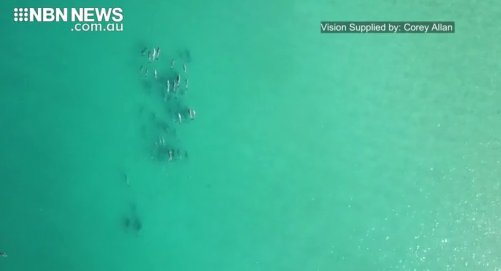 Beautiful vision has emerged of a large pod of dolphins swimming off Shelley Beach.
NBN viewer Corey Allan captured the stunning drone vision of the playful pod this weekend.
The majestic mammals are seen circling each other and having a jolly good time soaking up the sun's rays at the top of the ocean.
(Note: No Audio, Vision Only)