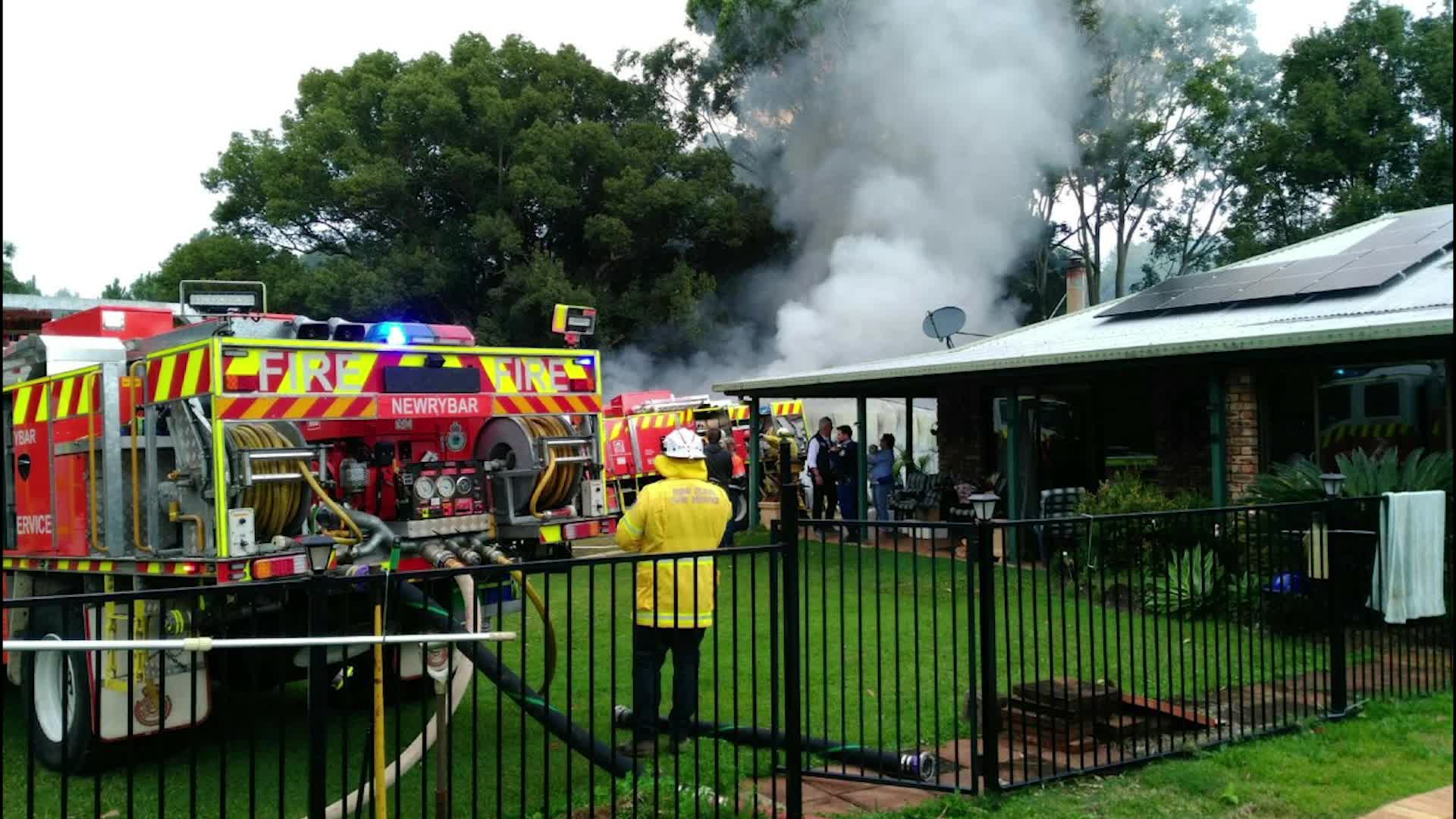 Crews have worked for more than an hour to contain a blaze in two sheds on a property at Pearces Creek this morning.
In excess of twenty RFS personnel were assisted by three Fire and Rescue crews to extinguish the structures and prevent the fire from spreading to an adjoining house.
Fortunately, no one was injured.
The cause of the fire is unclear with an investigation now underway.
(NO AUDIO)