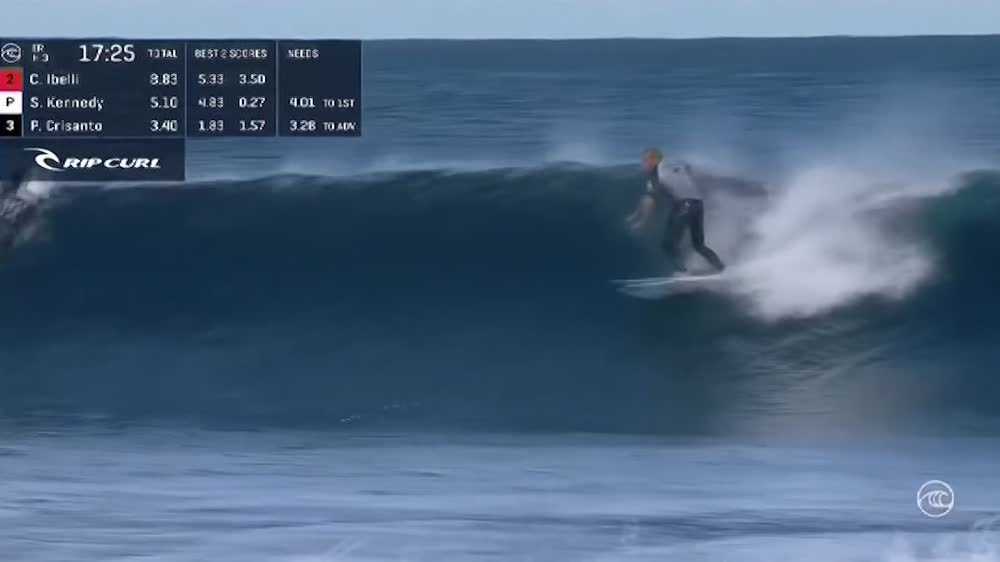 Lennox Head's Stu Kennedy has advanced through to the next round at Rottnest in Western Australia.
Kennedy placed second in his heat despite only surfing 4 waves.
His best of the heat, was a 4.83.
Kennedy will go up against world number 5, Jordy Smith in the Round of 32.
(AUDIO IN PARTS)