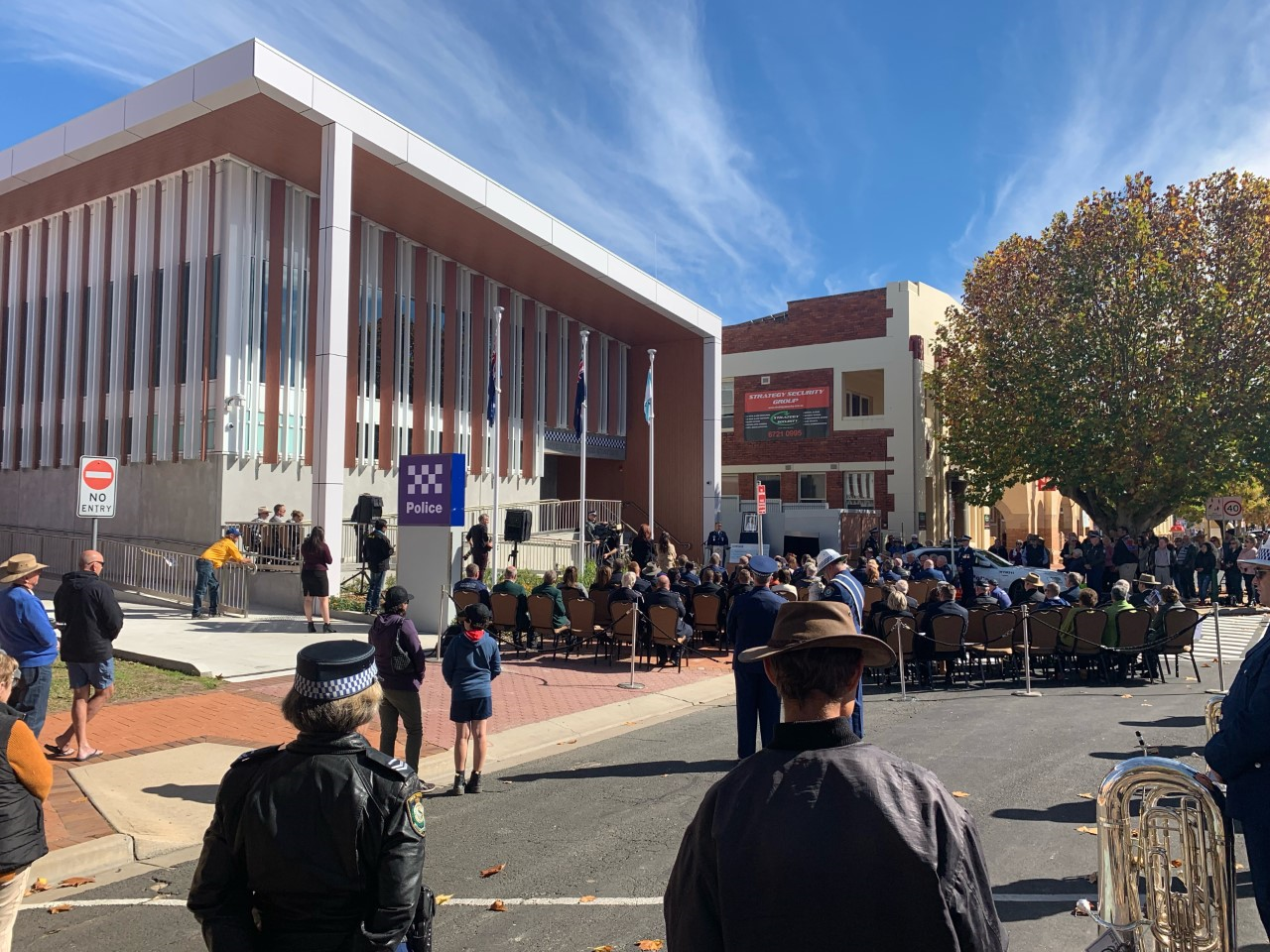 A nearly $15 million, state-of-the-art police station was officially opened at Inverell this morning.
NSW Police Force Commissioner Mick Fuller APM and Minister for Police and Emergency Services, David Elliott, joined a number of other dignitaries at a public ceremony.
Construction of Inverell Police Station began in 2020, with the station becoming fully operational last month.
The facility incorporates custody facilities with charge docks and cells, has new workspaces for general duties police, investigators, the Dog Unit, Traffic and Highway Patrol, prosecutors, and forensics.
The new station also features a legacy walk at the front of the station, where members of the community can pay their respects to past and present members of the NSW Police Force.
The new Inverell Police Station will be staffed 24 hours a day, seven days a week.
NBN News has been given a look inside the new station, and will bring you all the details in the news tonight.