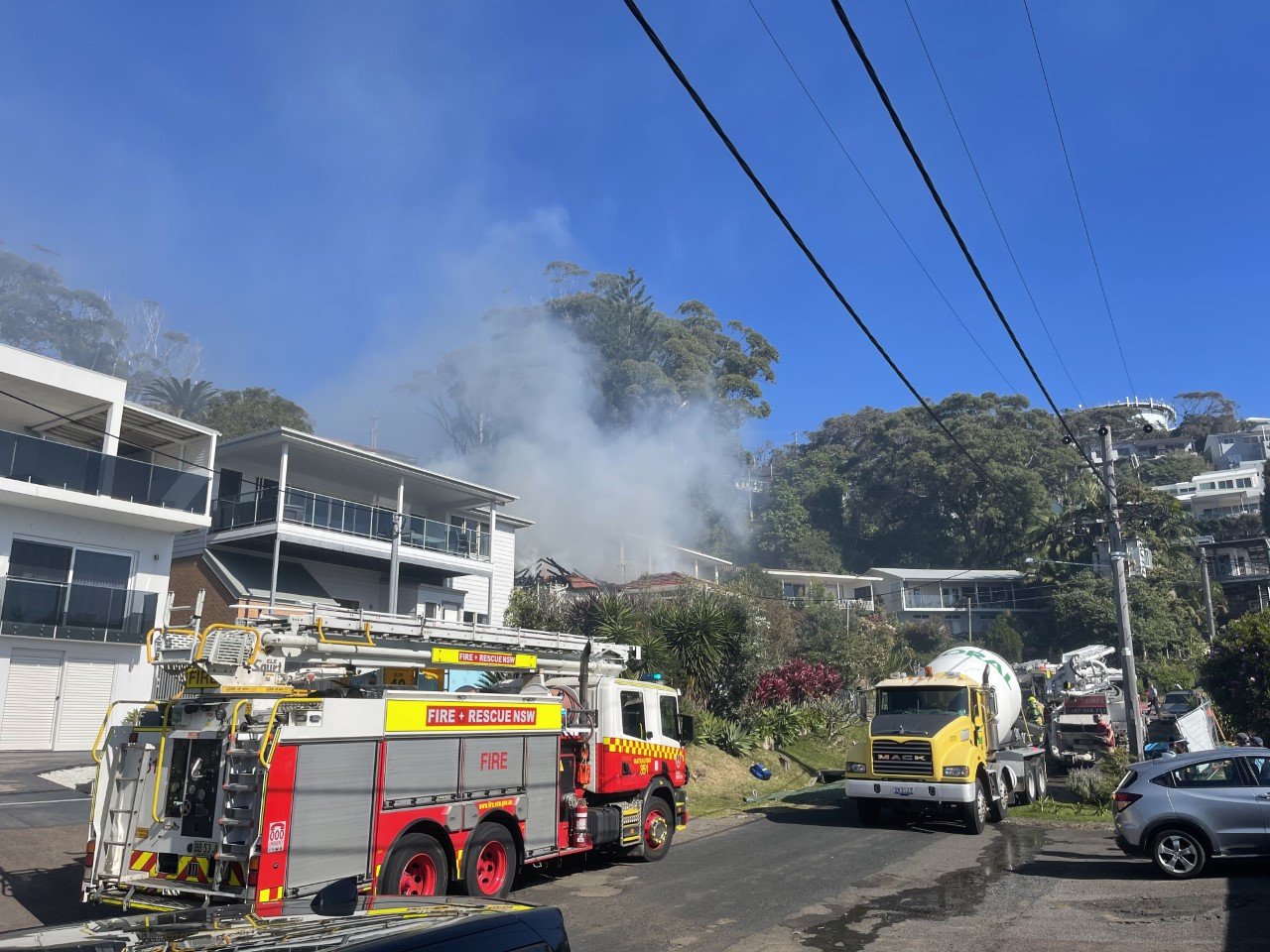 Two people have been treated for smoke inhalation following a large house fire at Terrigal.
Eight Fire and Rescue crews were called to the Miller Street address at around 11:30 this morning, arriving to find smoke billowing from the roof.
Thankfully no one was home at the time, but paramedics did transport a neighbour in his 20s to hospital, and assessed a female firefighter at the scene.
"One of our firefighters just suffered a little bit of a light head so for safety sake we got the fire-fighter checked out," said Fire and Rescue NSW Duty Commander Chris Bishop.
Sadly the house couldn't be saved… the cause of the blaze is being investigated.