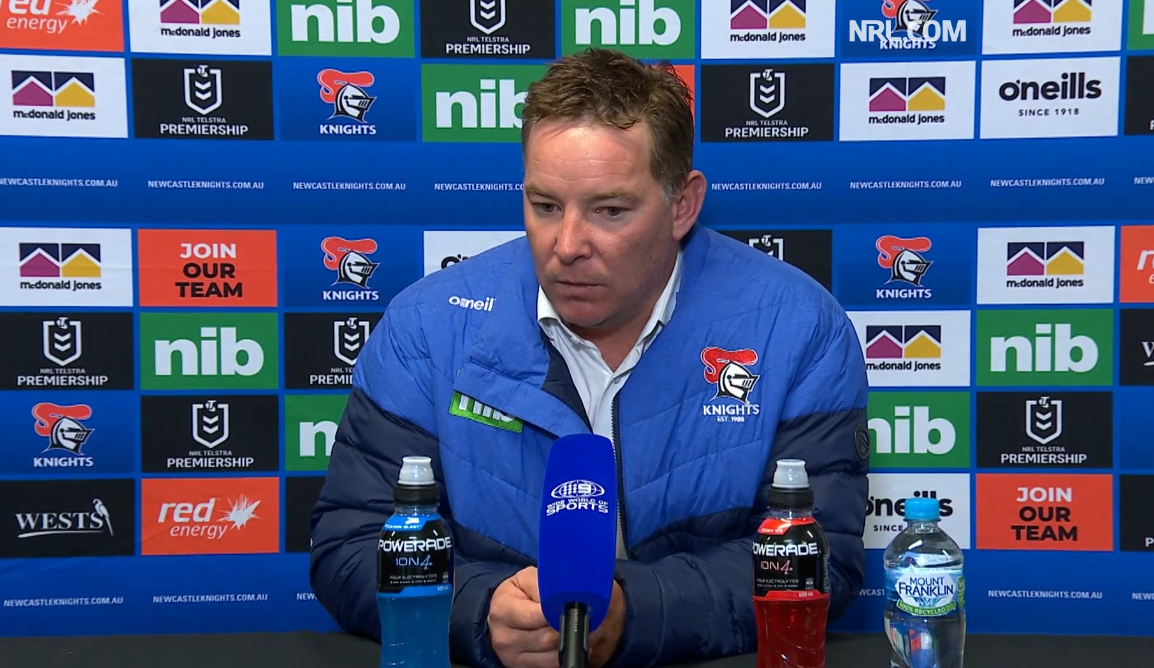 The struggling Knights are reportedly set to go back to the drawing board following their loss to the Tigers.
Newcastle is said to be undertaking a review after Adam O'Brien admitted there's a losing culture at the club.
Today the coach redirected some of the blame.
"I probably put a bit of pressure on some individuals that don't deserve it, the pressure sits squarely with me I was the one who was brought here to lead the club," Adam O'Brien said.
The Knights will be without Kalyn Ponga for Thursday's clash with the Cowboys… the sixth game he's missed this season.
"It's just too soon for him, leading into the Manly game there's a longer turn around after this Cowboys game so he'll be 100% for that one."