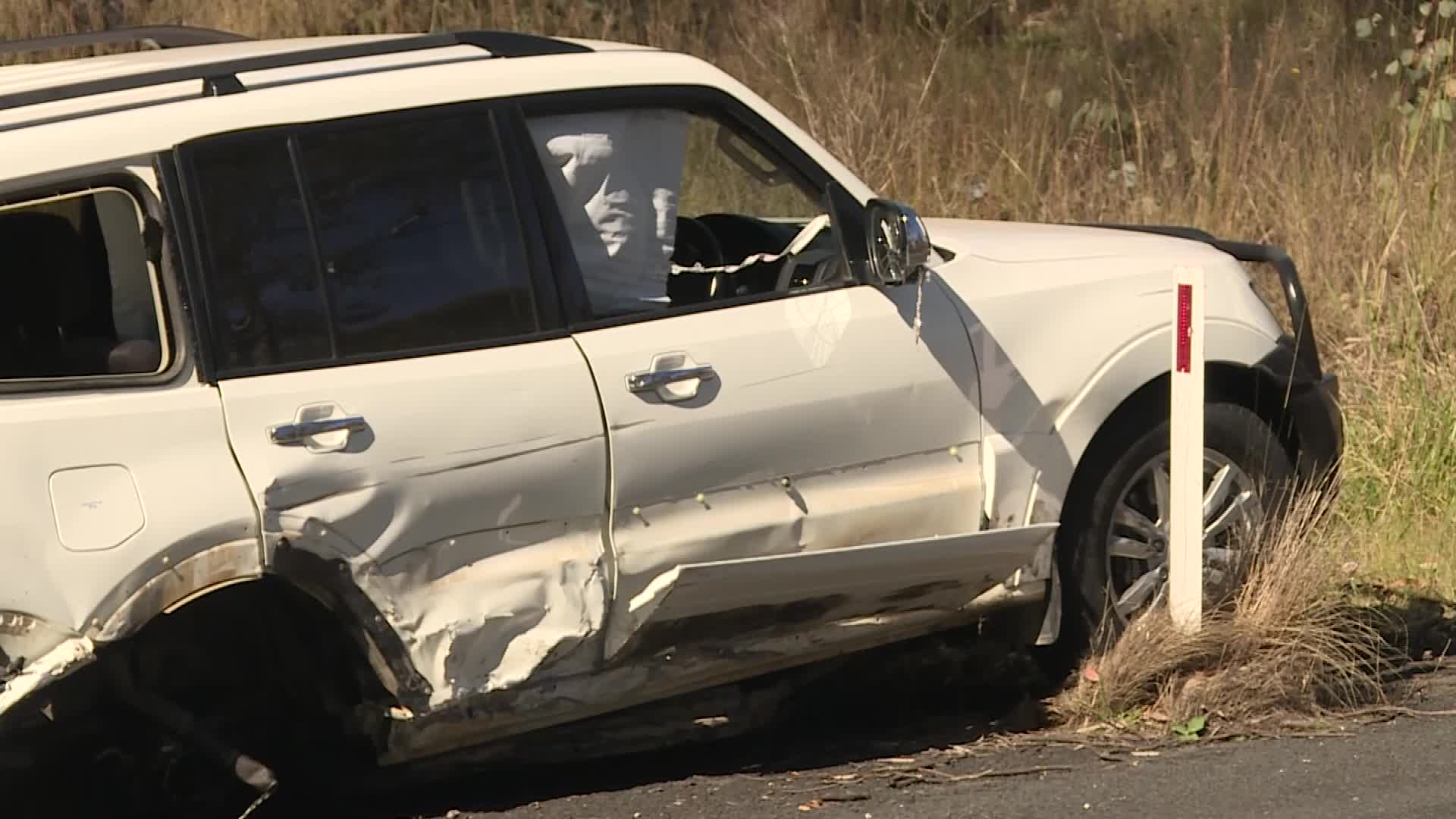 Five people have thankfully escaped injury, after a three-car collision on the New England Highway this morning.
It's understood a white ute crossed onto the wrong side of the road, just before 11am… striking a south-bound Pajero, causing it to skid across the road and lose a wheel, before hitting another car.
Police are investigating the cause of the crash.
(VISION ONLY)