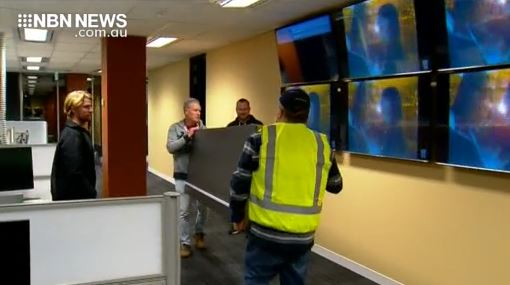 The new home of NBN News is fast taking shape, with the news set winched into place early this morning.
A crane was brought in to lift the desk into the studio at Honeysuckle.
It was a case of slow and steady, as it was carefully moved into position.
The building will be equipped with state-of-the-art technology, and NBN News will be produced and read from the purpose-built studios.
The relocation will be complete within the coming months.
(NO AUDIO)