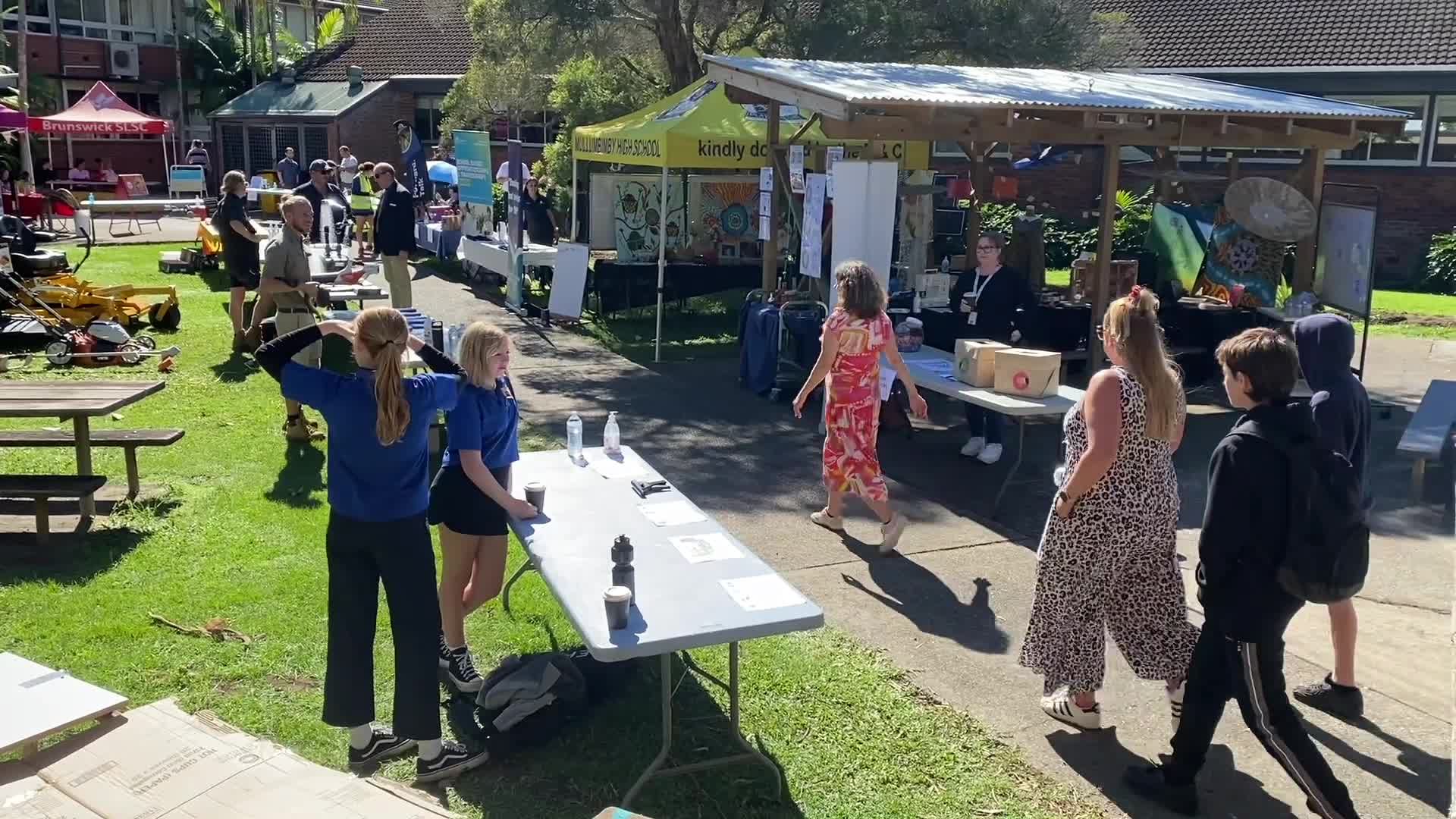 Almost 500 local school students attended a careers fair at Mullumbimby High today.
From police to paramedics, and from beauty therapy to Tafe, industry professionals offered career advice and inspired students to aim high.
Business NSW Regional Manager, Jane Laverty, praised the day.
"I think it's really important for students to explore what their strengths are and what that might look like in terms of learning and their career path and the stepping stones they might take to the world of work," Ms Laverty said.
"These are the young people we want to inspire to stay here, to enjoy the Northern Rivers as their home, their place for their future."
(AUDIO IN PARTS)