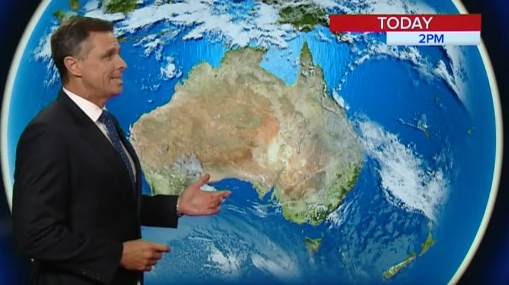 There is the first of many cold fronts that will pass over the SE especially at the end of the week. These are going to drag in cold air so the above average temperatures are going to drop in the coming days.
Tomorrow we have a cut off low and associated trough that will pass over the region. We'll see the cloud increase and some wet weather in the form of more showers, affecting most of the region throughout the day. We should see some storms form around the border ranges in the afternoon before pushing into SE QLD.
The first to feel the change will be the Central Coast, Greater Hunter and southern areas of the NW. Showers will develop ahead of this system a very warm day especially for the Northern Rivers and SE QLD will unfold with late storms possible.