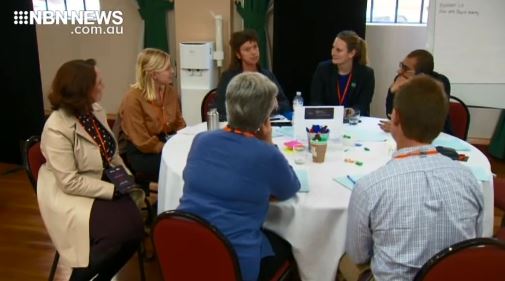 Businesses, students and academics came together at City Hall today, to discuss how to make Newcastle more accessible for people with disabilities.
The council will consider ideas from 10 separate groups, to improve technology and infrastructure.
"Lots of Novacastrians live with disability every day, and unfortunately, lots of government services and the way that our city is designed doesn't always cater for those needs." – Declan Clausen, Newcastle Deputy Lord Mayor.
"The City of Newcastle is our co-funding client today, working in conjunction with the Australian government." – Dominique Fisher, Paddl Co CEO.
The group with the winning idea will receive $25,000 in funding, to help make it happen.
(AUDIO IN PARTS)