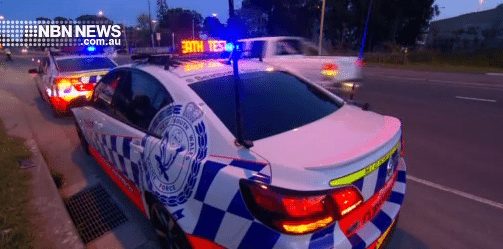 Police are searching for four men on the run after an alleged crime spree across several suburbs in the Hunter Valley last night.
It's understood the spree began at around 8 o'clock, when the group allegedly threatened one Wingen resident at his home and tried to break into a granny flat in the same area.
The vehicle they were using, a Hyundai Tucson believed to be stolen, was later found burnt out in Everleigh Court at Scone.
Police say they continued their spree, stealing three vehicles in aggravated break and enters across Scone, Camberwell and Singleton Heights.
One of those vehicles was allegedly involved in a pursuit through Muswellbrook before being set alight.
Another was dumped.
Police believe the group is now driving a stolen silver Nissan X-Trail with the registration BI 01 ST.
Three men allegedly jumped the counter and threatened two employees with a knife and scissors.
It's understood they smashed a tin full of change and ran off with cash.
The men were wearing hooded jumpers and surgical masks at the time.