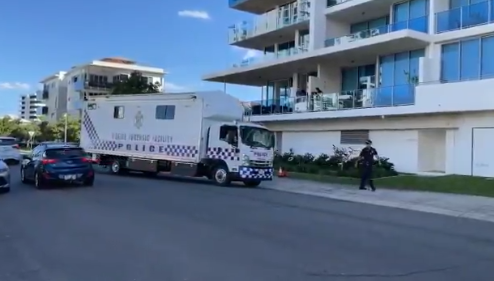 Police are investigating the sudden death of a 53-year-old man and suspicious death of a 48-year-old woman at a Labrador apartment block on the Gold Coast this morning.
Initial findings indicate that the man's death is not suspicious.
At around 10.20am, police were called after a man was found dead.
A second body was then found at the residence and a crime scene was established.