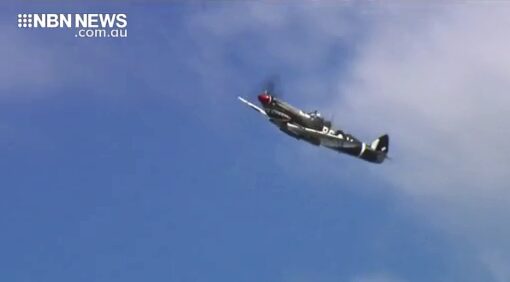 They flew missions for the Allies in World War Two, at the controls of the mighty Spitfire.
Now, two Australian pilots have been thanked with a spectacular flyover, decades on.
One of the iconic planes took to the sky over Williamtown today – alongside the latest and greatest – in a moving tribute.