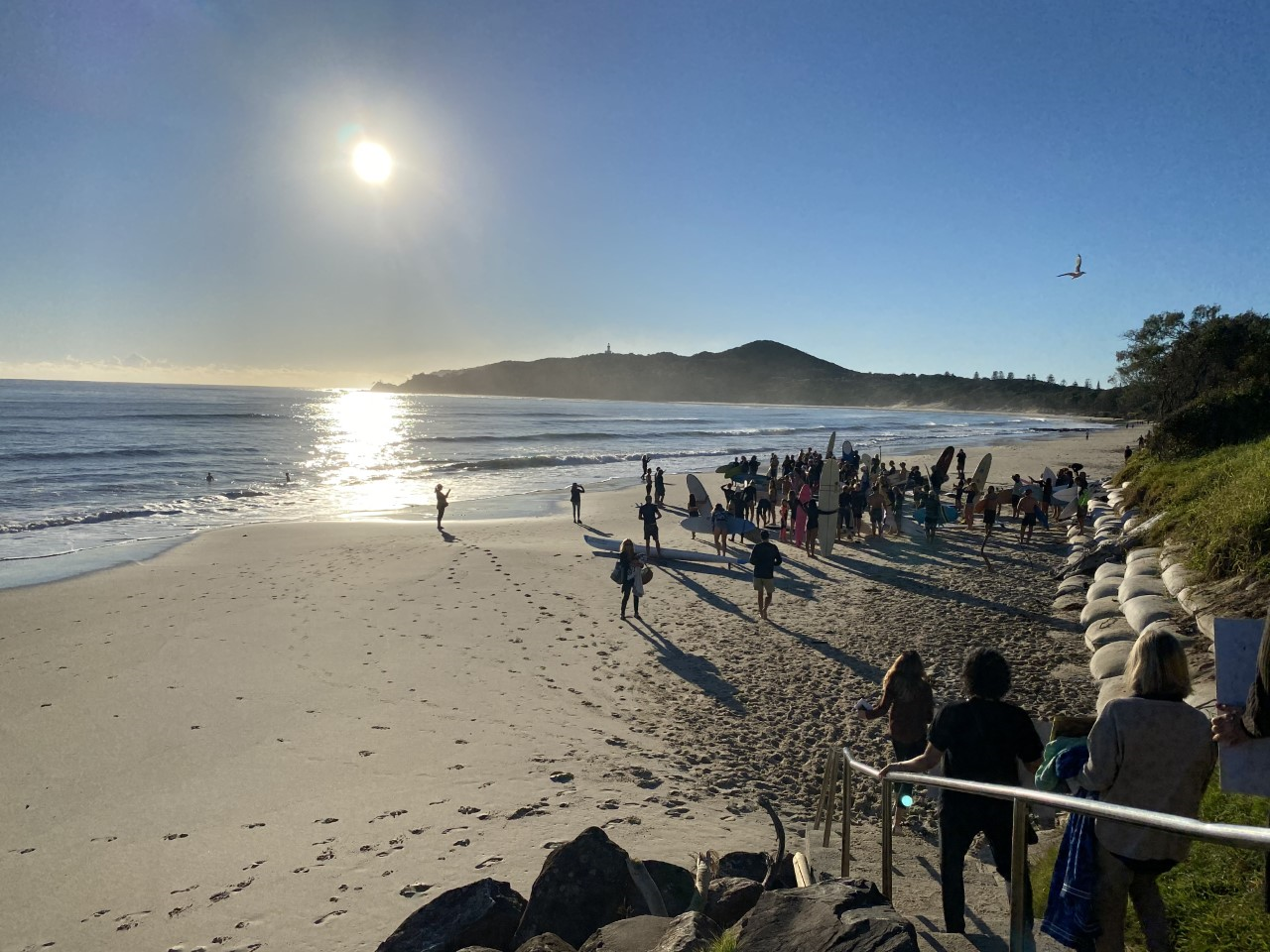 Hundreds gathered in Byron Bay this morning, demanding Netflix cancel a new reality TV show.
The protestors staged a paddle out against the documentary-soap titled 'Byron Baes', forming a block symbol in the surf to express their opposition.
Others showed their support on the beach, holding up placards that read "give Netflix the flick", "Netflix you don't get Byron" and "consult traditional owners".
Dozens of Byron Bay residents have flocked to Main Beach this morning to paddle-out in protest of new Netflix series 'Byron Baes' – plenty more people on shore in support too @nbnnews pic.twitter.com/wPFqulp3ZY

— Georgia Schefe (@GeorgiaSchefe) April 19, 2021
Owner of the Byron Bay General Store Ben Gordon was approached for possible filming. He said no and is urging others to do the same.
"They're proposing to drag our name through the mud," the Parkway Drive drummer said on the Today Show this morning.
"It's a complete misrepresentation of who we are as a community."
A petition against the show has gained close to 8,000 signatures.
In a statement, Netflix said Byron Baes will aim "aim to build a connection between the people we meet in the show and the audience."
"The show is authentic and honest, and while it carries all the classic hallmarks of the form and embraces the drama, heartbreak and conflict that makes for such entertaining viewing, our goal is to lift the curtain on influencer culture to understand the motivation, the desire, and the pain behind this very human need to be loved," it read.
"The reason behind choosing Byron Bay as a location was driven by the area's unique attributes as a melting pot of entrepreneurialism, lifestyle and health practices, and the sometimes uneasy coming together of the traditional 'old Byron' and the alternative 'new', all of which we'll address in the series."