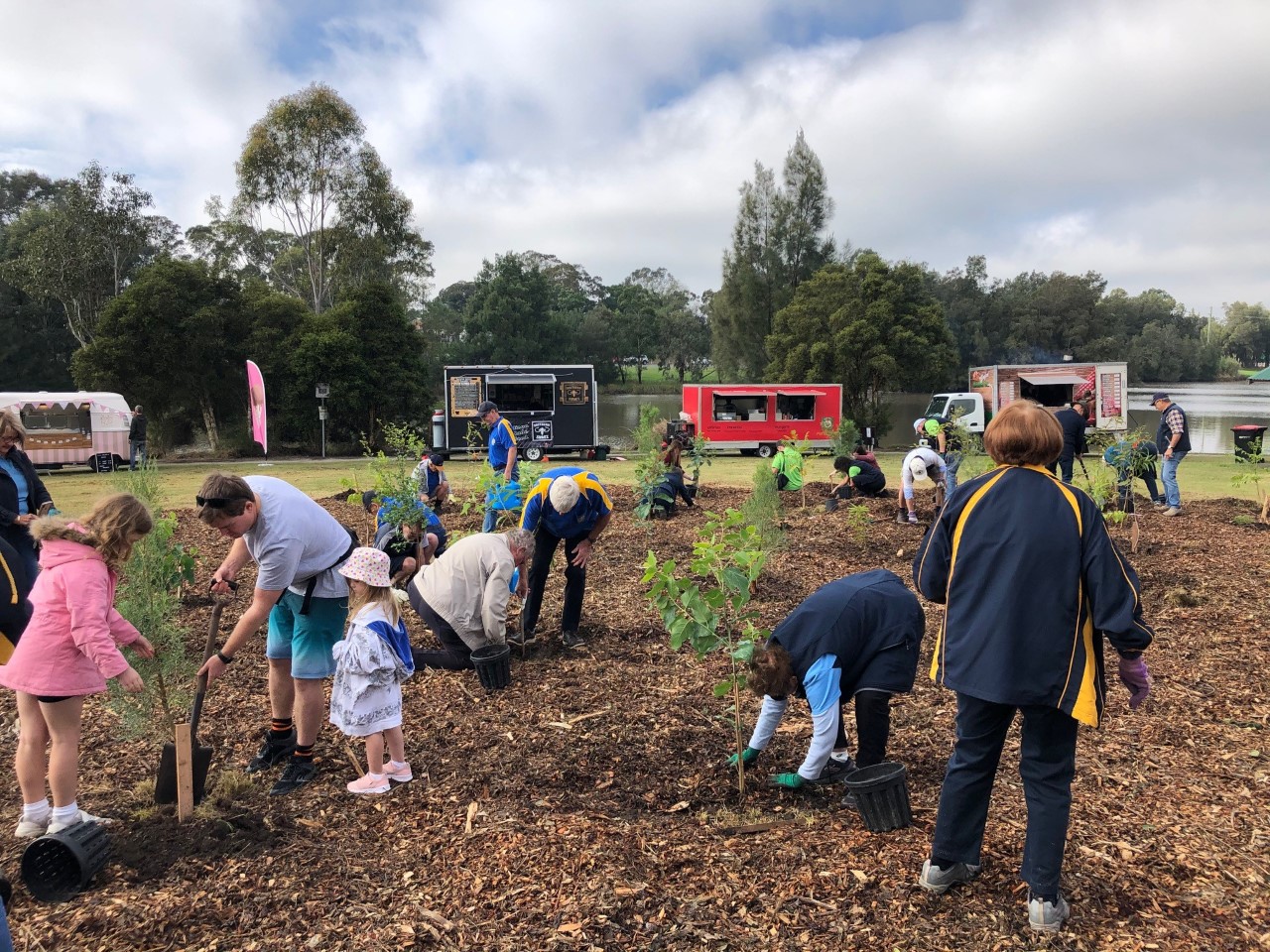 Maitland Rotary Club has found a unique way to celebrate 100 years of Rotary's service to Australia.
One hundred members helped plant 100 trees at Telarah Lagoon yesterday, joined by family, friends and loved ones.
Maitland Council also marked the occasion with nearby Street Eats and live music for the community to enjoy.
Many nearby residents welcomed the initiative, desperate to see more trees planted in the area.