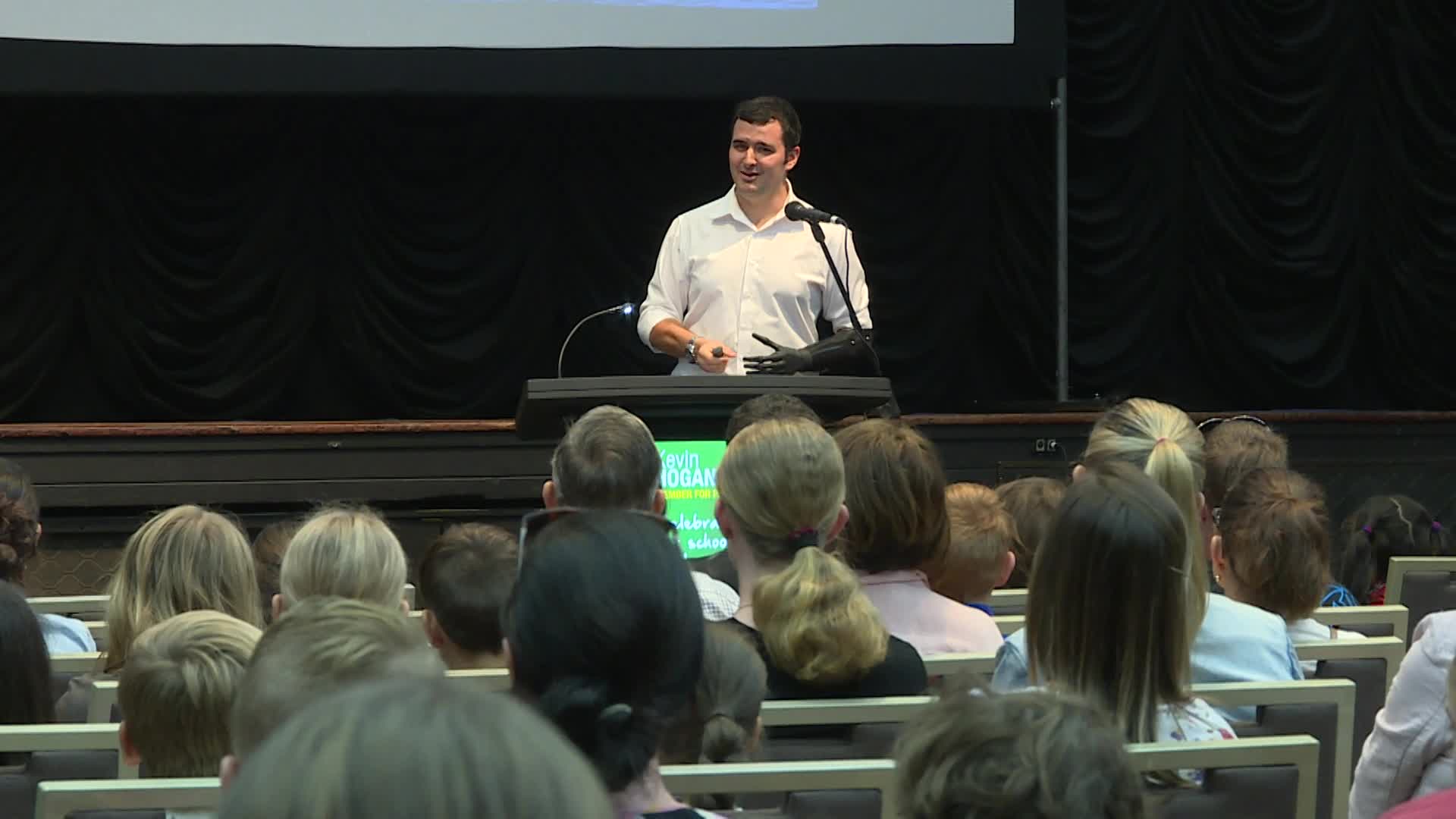 The New South Wales Young Australian of the Year has today addressed primary and high school leaders from across the Northern Rivers.
Lismore's own Nathan Parker spoke about resilience during his speech and fielded questions from the young audience.
Mr Parker lost his left arm in 2015 after he was involved in an ADF bus crash near Goulburn.
But the incident hasn't held him back – he's gone on to win gold medals at the Invictus Games and receive his commercial pilot license.
(AUDIO IN PARTS)