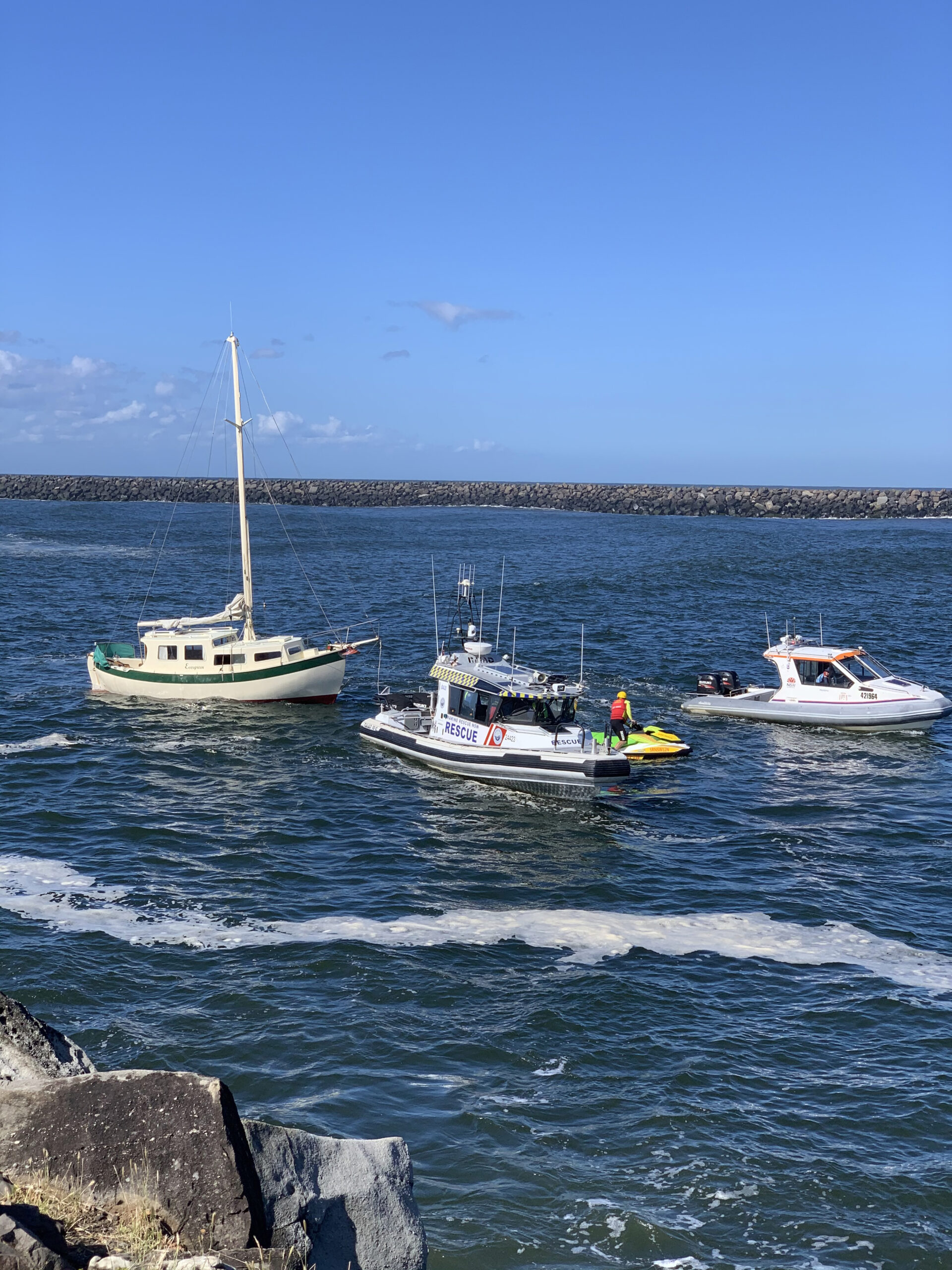 An elderly man has died after a yacht capsized on the North Coast this morning.
The vessel overturned on the incoming tide on the Ballina bar just before 9 o'clock this morning, throwing the 90-year-old and a 17-year-old boy overboard.
Emergency services including the Westpac Rescue Helicopter and Marine Rescue responded soon after.
The boy managed to help the man on to the beach, but sadly, the man couldn't be saved.
The 17-year-old wasn't injured.
Both were reportedly wearing lifejackets.
Police established a crime scene and started inquiries continue into the circumstances surrounding the incident.
Reporter Lachlan Grant will have more information, tonight at six.
The Westpac Rescue Helicopter has left the scene with no patient on board. Expecting an update from police shortly. @nbnnews pic.twitter.com/EorP4QOT0N

— Lachlan Grant (@_LachlanGrant) April 13, 2021