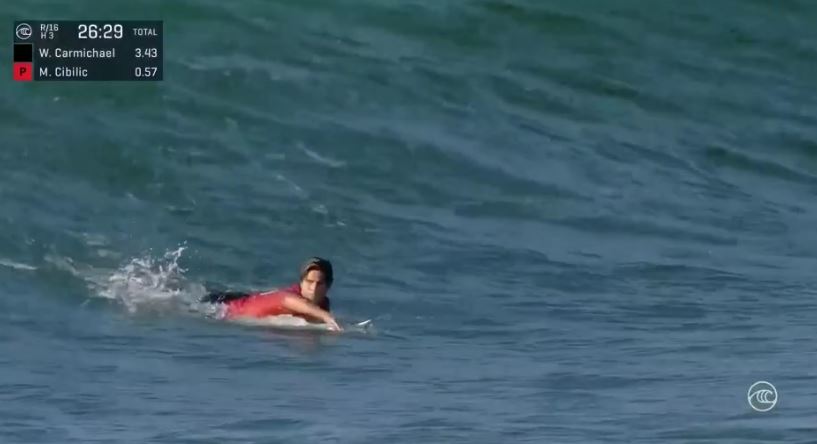 It will be a battle of the Merewether boardriders when Morgan Cibilic and Ryan Callinan surf against each other in the quarter finals.
Two out of three local surfers progressed in the Newcastle Cup this morning, with adopted Novocastrian Julian Wilson being barrelled out by Adriano de Souza.
In the following heat Cibilic's impressive form despite a fractured toe continued, the tour rookie easily beating Central Coast hope Wade Carmichael.
While Callinan wasn't as strong off the mark against Owen Wright.
The 28-year-old waited until half the heat was over to make a move on his fellow Aussie opponent.
Eventually posting a 6.27 and a 7.60 to beat Wright by less than 2 points.
The action continues at Merewether, with the women's quarter final expected to get underway shortly.