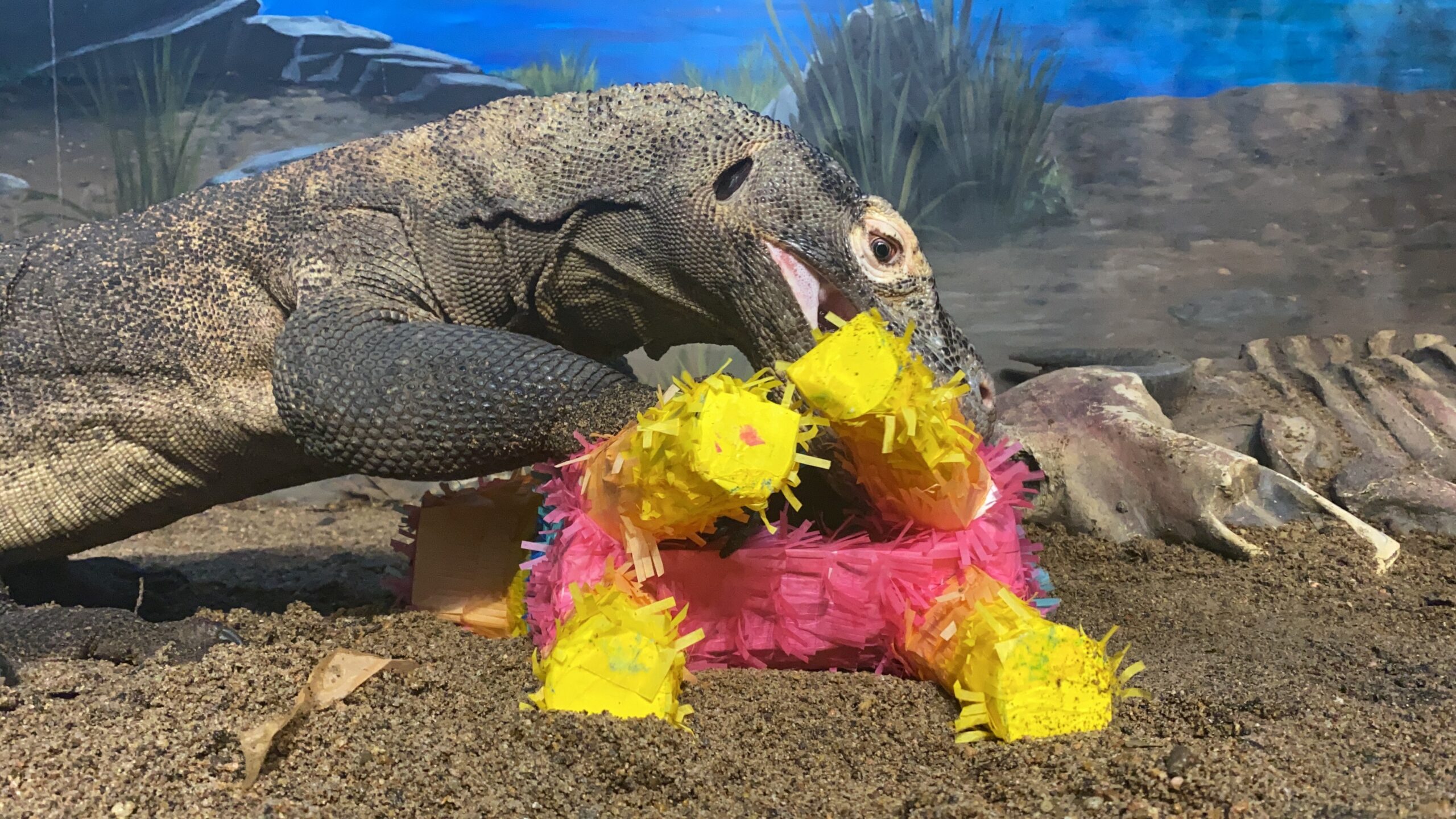 One of the Australian Reptile Park's star lizards celebrated a birthday today.
Kraken the Komodo Dragon has hit double digits – turning 10 years old.
The carnivore was treated to a pinata – full of his favourite treats.
It took the predator a little while to rip it open – but he didn't waste any time devouring his meat feast.
(VISION ONLY)