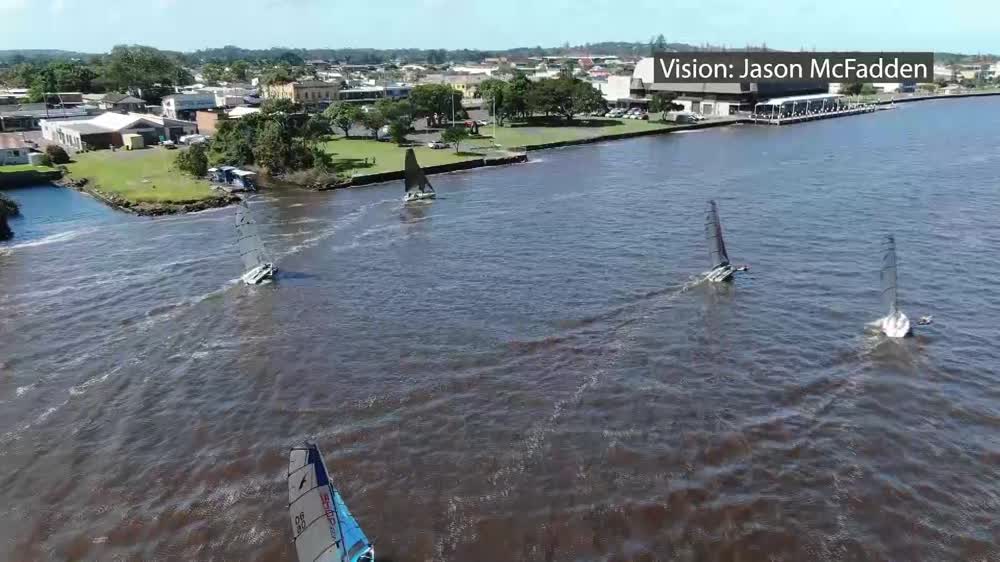 In sailing, Clare Southwell is leading the formula 15 class competing in the national championship in Ballina.
Eager sailors braved the conditions on the Richmond River today – Jim Scott from Victoria coming in second, followed by Barry Bradford in third place.
Despite forecasted wind and rain, the final day of the championship is still planned to go ahead tomorrow.
(NO AUDIO)