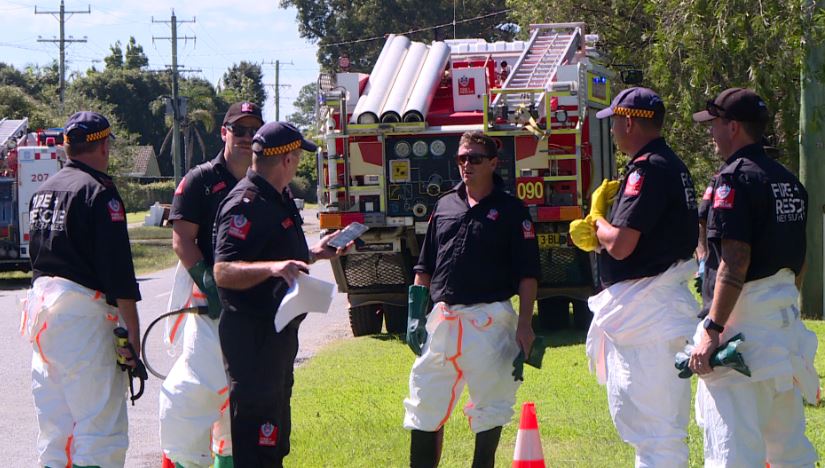 Contaminated roads at Stuarts Point on the Mid North Coast have been disinfected and reopened, five days after residents were evacuated due to a widespread septic leak.
The leak, believed to be sparked by the recent heavy rainfall, forced the evacuation of more than 45 homes in the Mid North Coast town.
Fire and Rescue crews has cleaned roads this morning – and the streets impacted are now dry and reopened.
However, an exclusion zone remains around individual properties which have been marked with tape.
Ground water continues to be pumped from the affected area.
An Emergency Operations Centre is working through the risks to get people back into their homes, but each property needs to be assessed in terms of a number of criteria.
This assessment includes:
Has there been water on the site?
Has the home been inundated?
Is the home structurally sound?
Are the septic systems for the home operational?
Crews from Fire and Rescue and Kempsey Shire Council are assessing each property using this criteria, to develop a remediation plan for each home.
The Department of Communities and Justice says it is communicating with property owners and offering support while the process plays out.
Community Information Sessions – coordinated by the SES – will be conducted tomorrow in Stuarts Point and surrounding areas where evacuated residents are being housed.
These sessions will outline further details around the steps being taken to return people to their homes, the continued issues with significant ground water and the health advice for managing flood impacts.