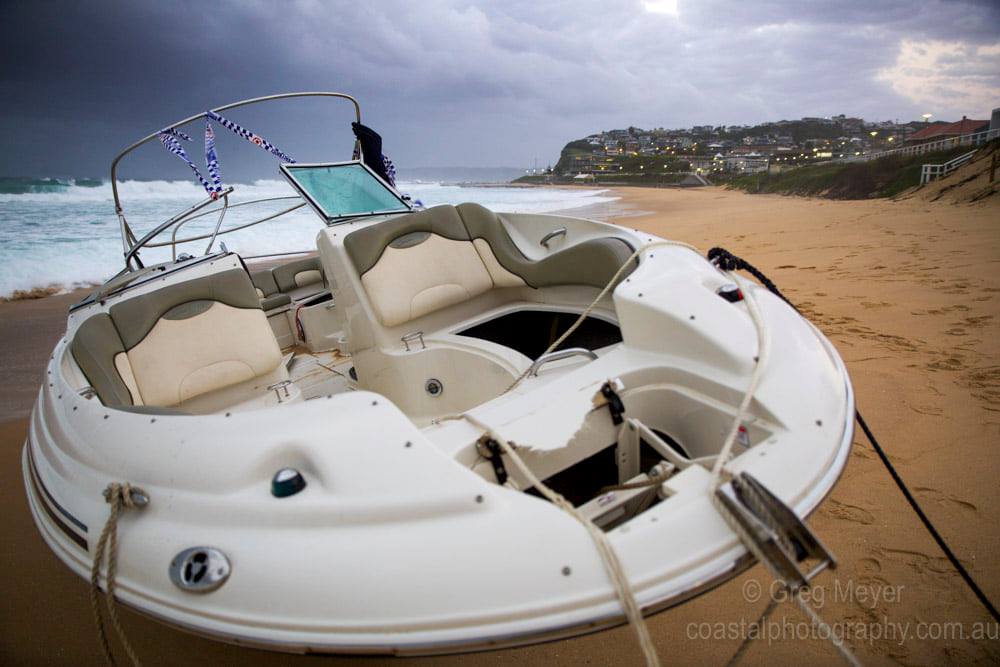 Three men are lucky to be alive after their vessel capsized in Newcastle waters last night.
Police were called to Merewether Beach at 8.20pm with reports a boat has been washed up.
The three occupants aged in their 30's made it ashore safely with one being taken to John Hunter Hospital with knee injuries.
The boat had reportedly faced engine troubles in a hazardous swell, with waves between 2.7m and 3.5m recorded.
Police remained at the scene for a long period of time, assessing the circumstances and how the capsized vessel might be salvaged.
Rough surf conditions are expected to last until Sunday and swimmers are advised to be cautious.
Photo: Greg Meyer at Coastal Photography