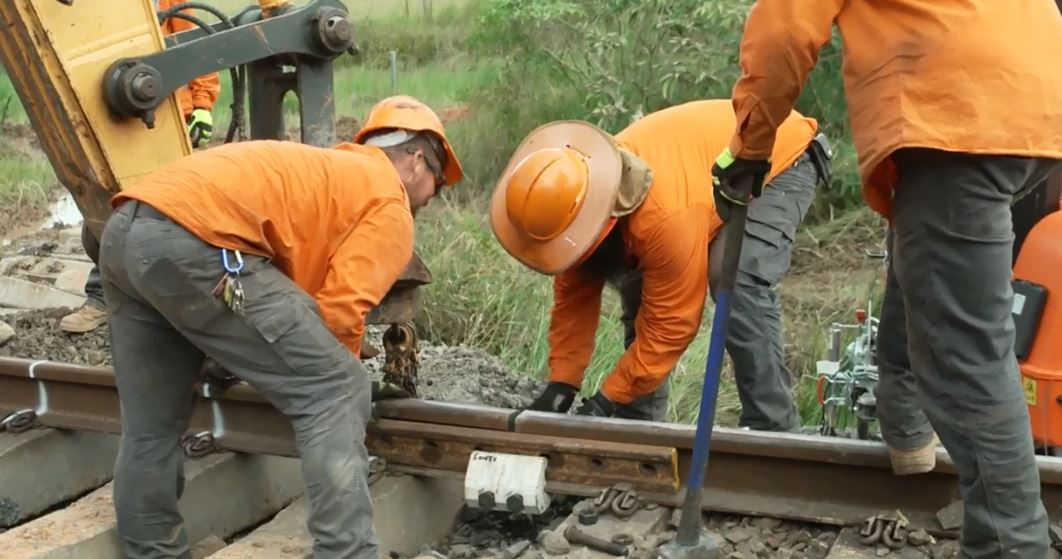 Repairs to the rail line at Nana Glen have begun now that all carriages and locomotives have been removed from the track.
Approximately 300m of the track was damaged last Thursday, when a 1500m long freight train derailed.
The ARTC says the track should be repaired by the end of the weekend, weather permitting.
Train services out of Nana Glen remain suspended.
(VISION ONLY)