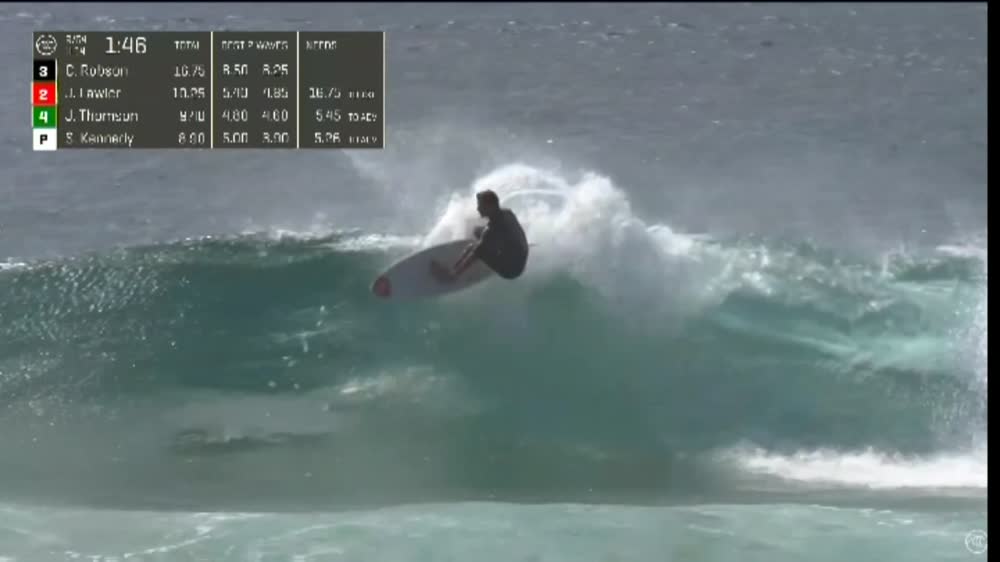 In surfing, Far North Coast locals Callum Robson and Stuart Kennedy are through to the next round in the Central Coast Pro.
Both competed in heat 14 in the round of 64 today, with Robson first to get up.
His first two waves scoring more than 8 points each, giving him a strong lead.
But he didn't stop there, giving fans a show.
"Callum Robson though, up and riding once again, he's been having such a great heat, nice transition to start off with, comes in a little more vertical on the second turn, looking to gain some speed and hit the air."
Kennedy had a slower start, but his last wave, scoring a 6.5, saw him finish in second place.
"Oh Stu Kennedy, wave inside, throws it up critically to the lip, and again he needs to ride out that one which he does."
Fellow Far North Coast surfers Soli Bailey and Kyuss King are also through to the Round of 32 tomorrow.
(AUDIO IN PARTS)