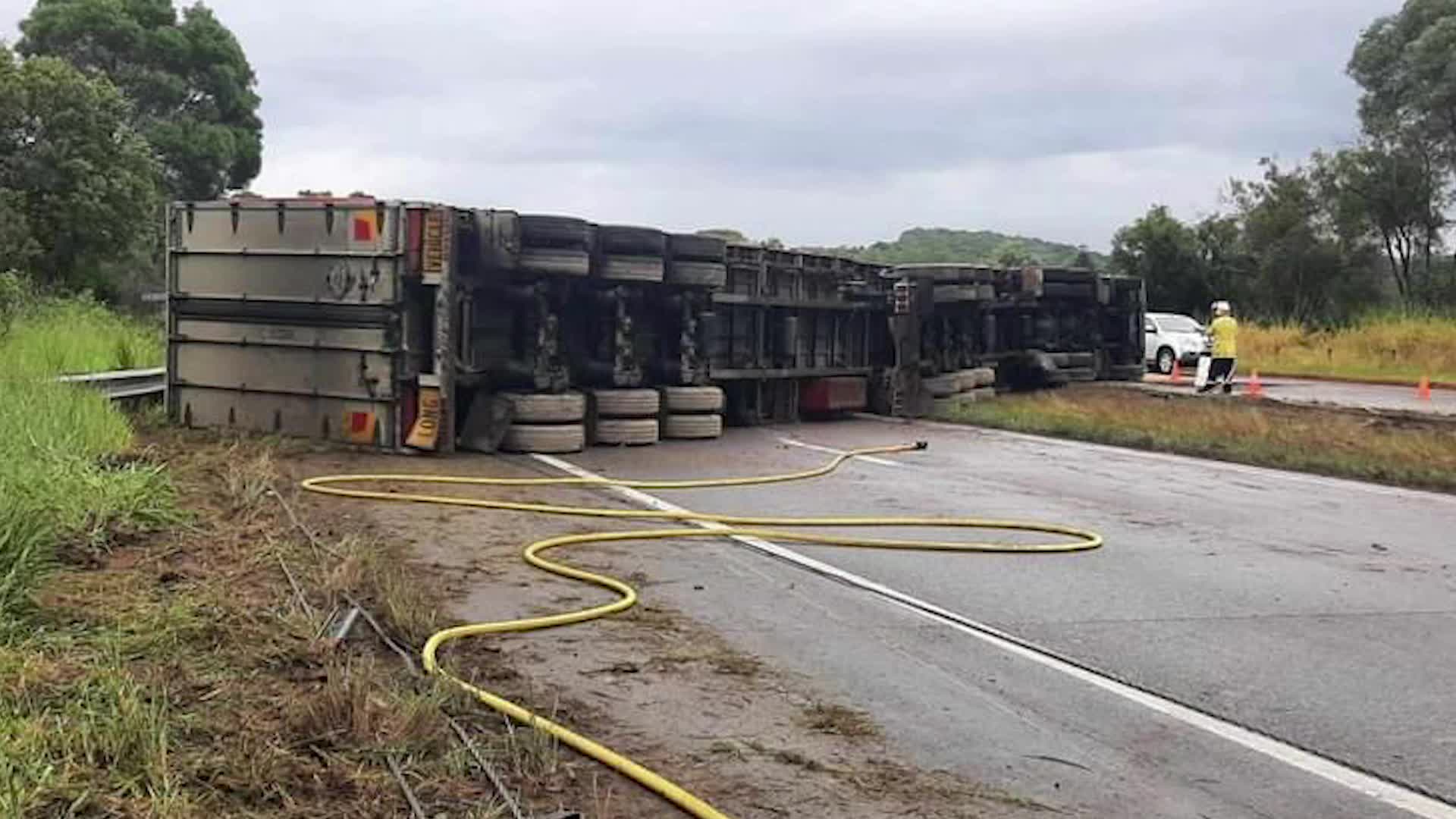 There was chaos on the M1, after a truck rolled near Yelgun around 7 o'clock this morning.
The B-double blocked northbound traffic, and one of the southbound lanes.
Cars were diverted through to Murwillumbah until debris was removed this afternoon.
Luckily, no one was seriously injured.
The 24-year-old male driver was taken to Tweed Heads hospital in a stable condition.
Investigations into the crash's cause continue.
(NO AUDIO)