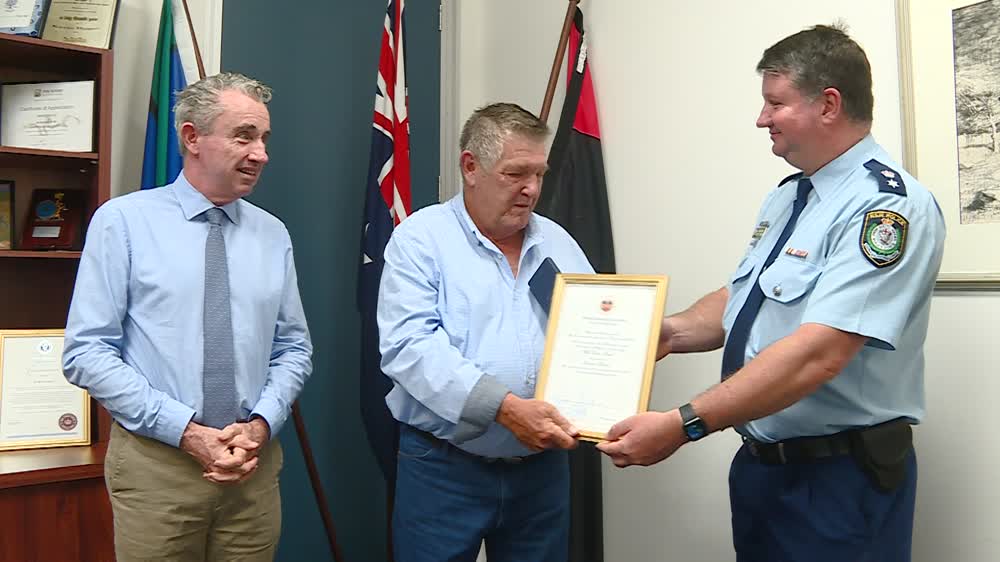 A Northern Rivers resident has been presented with a bronze medal bravery award, for risking his life to save a man back in 2016.
Kevin Dowd was in the Lismore Bunnings carpark, when a car in front of him burst into flames.
He helped the driver out of the vehicle.
"A lot of lives were in danger there, Kevin showed great bravery in the sense that while everyone else was running away from this car, we went, while on crutches, and saved this man's life," Federal Member for Page, Kevin Hogan, said.
"If it had have been me, I would have liked somebody to help me too, so… It's just something you do," award recipient, Kevin Dowd, said.
Mr Dowd received the award surrounded by friends and family.
The Member for Page and the Commander Superintendent of the local police district thanked him for his heroism.
(AUDIO IN PARTS)