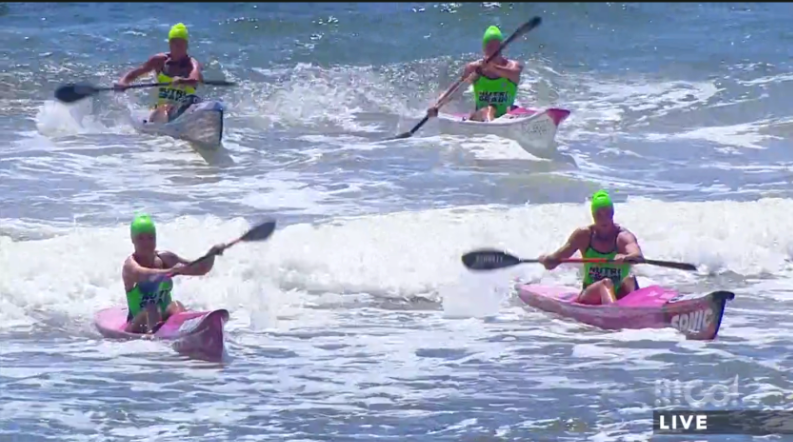 Lifesaving and Jemma Smith has had an unlucky finish in Round Four of the Ironwoman Series at Kingscliff.
Not surprisingly, Smith was joint leader after the opening ski leg….
but dropped outside the top 10 after the swim.
The 21-year-old fought her way back into contention on the third lap of the endurance course,
and looked certain to finish in the top six…
but she was overtaken at the end of the board leg, finishing eighth.
The action continues tomorrow.