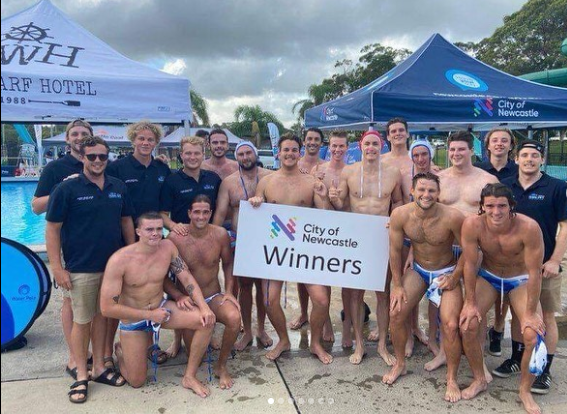 The Hunter Hurricanes Men's team notched its first win of the Sydney Super League competition, downing the New South Wales Development Squad 14 to eight at Lambton.
Several Central Coast players starred for the home side, with Lachie Mcleod bagging four, in a career best performance.
Corey Allan, who has returned from College in California, scored two, including a five-metre penalty.
While goal keeper Lachlan Walter was another standout.
There was also a Coast contingent for The Blues, with teenager Luke Stimson, as well as Sam Hughes – who netted three for the visitors.