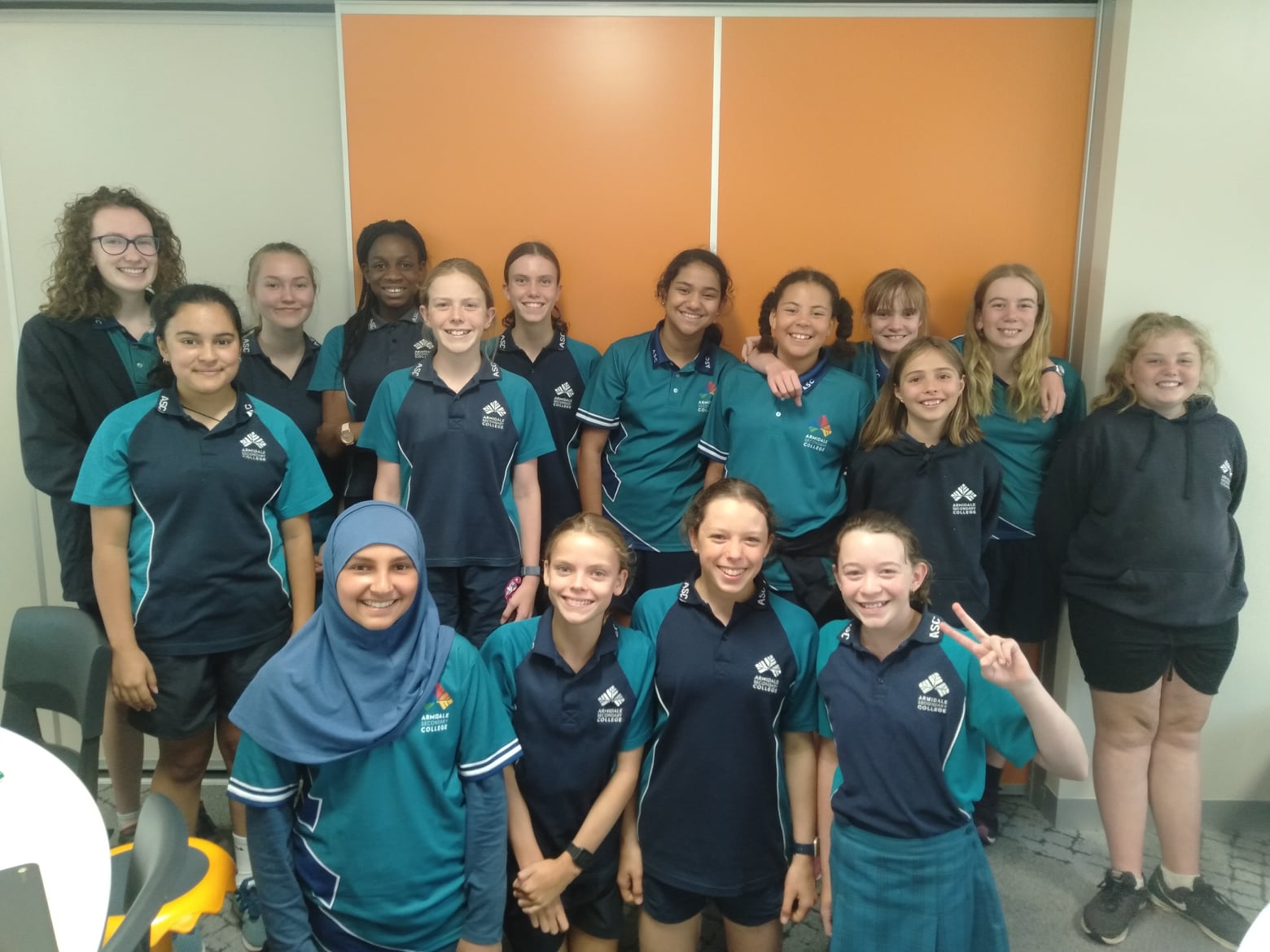 "A safe space to discuss gender-based issues" is what Armidale teachers Fiona Smee and Gemma Cameron wanted for their school.
This term, their vision came to life, with dozens of passionate students signing up to #forgirls.
The all-female activist group at Armidale Secondary College (ASC) meets weekly to discuss problems women face in schools, universities and the workplace.
While glass ceilings are being broken and issues of female empowerment are part of a national conversation, the group believes there is still room for improvement.
"We want the girls' interests and issues to lead the direction of the group," Miss Smee says.
She adds it's also about gaining "skills for being confident and advocating for themselves in the workplace."
The group's forum is closely aligned with former Prime Minister Julia Gillard's podcast.
Ms Gillard opens each episode with "I'm offended by the lack of women in positions of leadership and the way that those who do make it are treated."
"In 1929 Virginia Wolfe said she inspired for women authors to have the space to write in a room of one's own. Here I want women leaders to have a podcast of one's own."
Ms Smee wanted girls at ASC to have a platform of their own.
So far, #forgirls has discussed ways women can be provided with encouragement and opportunities to succeed in science, technology, engineering and mathematics (STEM).
Last week, they led a presentation on the issue.
Their next project is promoting International Women's Day and they plan on hearing from guest speakers in the future.