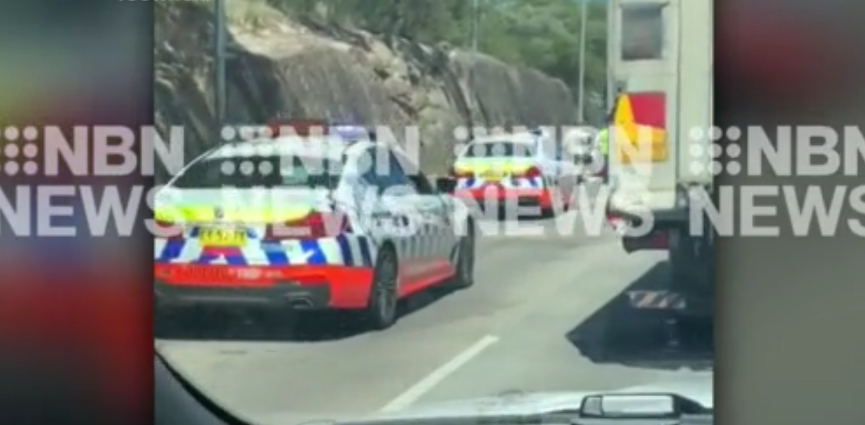 UPDATE: A police officer has suffered a suspected fractured wrist after crashing his car during a pursuit on the M1.
Lake Macquarie police tried to pull over a black Mercedes near Murrays Beach just after 11am this morning.
Police began chasing the driver, after he allegedly refused to stop.
The car continued onto the Pacific Highway, then onto the M1.
The officers caught up with the vehicle, bringing it off the road just near the near Kariong on-ramp.
The vehicle has been towed away and traffic is slowly returning to normal.
The driver has been arrested and taken to Gosford Police Station.
We'll have more in the news tonight at 6pm.